EUROPE AND ARMENIA
MOVING CLOSER
YEREVAN (Asbarez) - The European Union and Armenia are building a strong relationship based on political association, economic integration and deeper people-to-people contacts, European Commission President José Manuel Barroso said following his meeting in Yerevan with President Serzh Sargsyan.
"Democratic institutions, independence of the judiciary, political pluralism, media freedom and protection of fundamental rights and freedoms are the lifeblood of our partnership," Barroso stressed, adding this had been his key message in the meetings with Armenia's political leaders, parliamentarians and civil society.
The European Commission President hailed progress in the negotiations on the Association Agreement (including a Deep and Comprehensive Free Trade Area), due to be concluded in time of the Eastern Partnership Summit in Vilnius in November 2013.
Barroso also cited headway in the Mobility dialogue, with the expected signature of the Visa Facilitation Agreement on 17 December, followed, at a later date, by the signature of the Readmission Agreement.
He also commended Armenia for the good conduct of the Parliamentary elections in May 2012, saying he was reassured by the President's personal commitment to address the shortcomings raised by the OSCE/ODIHR mission.
The EU fully recognizes Armenia's commitment to reforms and the efforts being made, said Barroso, adding the EU was determined to support Armenia, in particular by stepping up its assistance to the country this year with an additional €15 million for an existing project on the reform of the Judiciary and for an on-going operation on Vocational and Education Training.
President Barroso stressed the EU's commitment to peace and regional stability, in particular through efforts to resolve the Nagorno-Karabakh conflict in the framework of the Minsk Group, and reiterated the EU's readiness "to provide enhanced support for confidence building measures if the parties so wish."
In Yerevan, President Barroso said the EU attached great importance to Armenia as a country and to the Eastern neighborhood as a whole. He told an audience at the National Manuscript Museum in Yerevan that the EU and Armenia were discussing the possibility of replacing the ENP Action Plan with an 'Association Agenda' – "a more focused tool which will prepare the road for the implementation of our new Agreement."
In his speech, President Barroso focused on the role of civil society in the reform process. He said the EU had developed a new instrument – the Neighborhood Civil Society Facility – "to provide additional grant support and encourage concrete actions from civil society." He also voiced hope that the EU's support to NGOs will continue through the European Initiative for Democracy and Human Rights and through thematic programmes for non-state actors, as well as other EU instruments.
"But beyond the instruments what is important to note here is the political will – the political commitment to work together with your country. We believe that Armenia is a European country, that you belong to the European family of nations and that we have everything to gain from working even closer," Barroso said.
"The Armenian people have always been steady in their aspiration to have a government system anchored on European values – freedom, democracy and rule of law. We view the cooperation with European structures as an important factor for Armenia's institutional reinforcement and implementation of effective reforms," Sargsyan told reporters after meeting with Barroso.
He reiterated Armenia's resolve to deepen and develop the Armenia-EU cooperation. "We aim to complete the negotiations on the Association Agreement, including the creation of a Deep and Comprehensive Free Trade Area, before the summit in Vilnius scheduled for November 2013 and thus raise our relations to a new level."
"During the meeting I expressed our conviction that it's necessary to deepen the cooperation within the framework of the Eastern Partnership format. Closed borders, threats of use of force, xenophobia and racism have no place in the 21st century. All our statements and actions become imperfect, if against their background one of the partner countries calls the people of another partner country an enemy. This is a classical and disgusting example of hatred," explained Sargsyan.
"We cannot pretend that it's normal that Turkey, which is a member of the G20 and bids for EU membership, illegally keeps the border of its Eastern partner Armenia closed. This does not only contradict the simple logic of partnership, but also violates the basic principles and norms of international law. In Europe borders should not be used as dividing lines," said Sargsyan.
"Armenia has declared on many occasions that Nagorno-Karabakh is part of the European family, the bearer of the same values. Therefore, we attach importance to the immediate contacts of EU representatives with Nagorno-Karabakh, particularly their periodic visits," he said.
NATO OPERATION BERLIN APPROVES PATRIOTS FOR TURKEY - SYRIA BORDER
DPA / Bundeswehr - Chancellor Merkel's cabinet on Thursday approved a measure to send Patriot air defense missiles to Turkey as part of a NATO mission to prevent violence from spilling over from across Syrian border. Once approved by parliament, the mandate will allow the 400 German soldiers to be stationed there too.
Germany's cabinet on Thursday authorized the stationing of German Patriot air defense missiles on the Turkish border with Syria as part of a NATO mission to help protect Turkey from possible cross-border attacks. The mission will involve up to 400 troops from the German military, the Bundeswehr, and also includes personnel for AWACS surveillance aircraft and commando units. The mandate has a one year limit with the possibility of extension.

ANZEIGE
The cabinet resolution is set for parliamentary approval next week in the lower house, the Bundestag. Passage looks assured, with lawmakers in Chancellor Angela Merkel's center-right governing coalition overwhelmingly in favor, and the opposition Social Democrats planning to back the measure as well.
"Syria has a not insignificant ballistic missile capability. A few hundred with a range of some 700 kilometers that could possibly hit a large area of Turkey," German Defense Minister Thomas de Maizière said on Thursday. "The Syrian government has shown no intention of using these rockets, but we want it to remain that way."
The move comes in response to several incidents in recent weeks when Syrian mortars landed on the Turkish side of the 900-kilometer-long border between the two countries, including one in early October that killed five civilians in the town of Akcakale.

'Acting Protectively'
The German mission will include two Patriot batteries, which have sensitive radar systems. Eighty-five soldiers accompany each battery. Despite the maximum total of 400 soldiers allowed by the mandate, only some 220 troops will likely be sent initially, plus those manning the AWACS aircraft that are already in the area.
Foreign Ministers of NATO member states authorized the Patriot mission on Tuesday in Brussels, pending parliamentary approval in national legislatures of the countries involved. The US and the Netherlands will also each send two Patriot batteries to the border, though it is not yet clear where exactly they will be stationed.
Syria has denounced the NATO plan, but de Maiziére on Thursday emphasized the defensive nature of the mission. Military officials insisted that the weapons system would only be used to intercept missiles that crossed the border into Turkish airspace. "Nobody knows what such a regime is capable of and that is why we are acting protectively here," German Foreign Minister Guido Westerwelle said, in reference to the Syrian regime of President Bashar Assad.
The measure comes at a time when concern is growing over Assad's possible use of chemical weapons in his months-long battle against an opposition insurgency. Several NATO members, including the US and Germany, have warned Assad in recent days that they would not stand by without acting if he turns to chemical weapons to maintain his hold on power.
SUNDAY TIMES REPORT: US LAUNCHING COVERT
OPERATION TO SEND WEAPONS TO SYRIAN REBELS
The United States is launching a covert operation to send weapons to Syrian rebels for the first time as it ramps up military efforts to oust President Bashar al-Assad, The Sunday Times reports.
Mortars, rocket-propelled grenades and anti-tank missiles will be sent through friendly Middle Eastern countries already supplying the rebels, according to well-placed diplomatic sources.
THREE EXPLOSIONS IN NOR GYUGH
Three explosions occurred last week in the Armenian-populated Nor Gyugh (New Village) district of Syria's city of Aleppo.
Press Secretary of the National Primacy of Aleppo Zhirayr Reyisyan told Tert.am that two Armenians have been injured as a result of mine explosions near the Armenian school of Zavarian.
Aleppo is also facing electricity, bread shortages as well as problems with heating and although there are no direct clashes in the center of the city, danger of shells and snipers still exists.
BASHAR AL-ASSAD, SYRIA AND THE TRUTH ABOUT CHEMICAL WEAPONS
ROBERT FISK - Saturday 8 December 2012
Bashar's father Hafez al-Assad was brutal but never used chemical arms. And do you know which was the first army to use gas in the Middle East?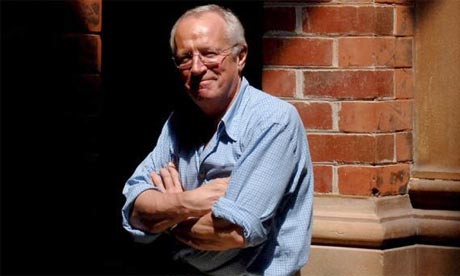 The bigger the lie the more people will believe it. We all know who said that – but it still works. Bashar al-Assad has chemical weapons. He may use them against his own Syrian people. If he does, the West will respond. We heard all this stuff last year – and Assad's regime repeatedly said that if – if – it had chemical weapons, it would never use them against Syrians.
But now Washington is playing the same gas-chanty all over again. Bashar has chemical weapons. He may use them against his own people. And if he does…
Well if he does, Obama and Madame Clinton and NATO will be very, very angry. But over the past week, all the usual pseudo-experts who couldn't find Syria on a map have been warning us again of the mustard gas, chemical agents, biological agents that Syria might possess – and might use. And the sources? The same fantasy specialists who didn't warn us about 9/11 but insisted that Saddam had weapons of mass destruction in 2003: "unnamed military intelligence sources". Henceforth to be acronymed as UMIS.
Coup de théâtre
And now, the coup de théâtre. Someone from the Canadian Broadcasting Corporation called me up this week to talk about the use of chemical weapons by Hafez al-Assad in Hama during the Sunni Muslim uprising in the city in 1982. Their sources were the same old UMIS. But I happened to have got into Hama in February 1982 – which is why the Canadian was calling me – and while Hafez's Syrian army was very definitely slaughtering its own people (who were, by the way, slaughtering regime officials and their families), no one ever used chemical weapons.
Not a single soldier I saw in Hama carried a gas mask. No civilians carried gas masks. The dangerously perfumed air which I and my colleagues smelt after chemicals were used by our (then) ally Saddam against Iranian soldiers in the 1980s was not present. And none of the dozens of civilian survivors I have interviewed in the 30 years since 1982 ever mentioned the use of gas.
But now we are to believe that it was used. And so the infantile new fairy tale has begun: Hafez al-Assad used gas against his own people in Hama 30 years ago. So his son Bashar may do the same again. And wasn't that one of the reasons we invaded Iraq in 2003 – because Saddam had used gas against his own people already and may do so again?
Bunkum
Yes, the bigger the lie, the better. Certainly we journos have done our duty in disseminating this bunkum. And Bashar – whose forces have committed quite enough iniquities – is about to be accused of another crime which he has not yet committed and which his father never did commit. Yup, chemical weapons are bad news, folks. That's why the US supplied Saddam with the components for them, along with Germany (of course).
That's why, when Saddam first used gas on Halabja, the UMIS told CIA officers to blame Iran. And yes, Bashar probably does have some chemicals in rusting bins somewhere in Syria. Madame Clinton has been worrying that they may "fall into the wrong hands" – as if they are presently "in the right hands". But the Russians have told Bashar not to use them. Would he piss off his only superpower ally?
And by the way, which was the first army to use gas in the Middle East? Saddam? Nope. The Brits, of course, under General Allenby, against the Turks in Sinai in 1917. And that's the truth.
ARMENIAN RELIEF SOCIETY
(HOM)'s 2012 FAIR
www.facebook.com/#!/media/set/?set=a.470026833040296.108684.185812434795072&type=1
www.facebook.com/#!/media/set/?set=a.470026833040296.108684.185812434795072&type=1
LITERALY EVENING DEDICATED
TO RUPEN SEVAG IN NICOSIA
Click on "donate" at the top of the page
The continuity of one of the most widely distributed
e-magazine of the Armenian Diaspora ... is in your hands.
Donations to Gibrahayer e-magazine can be made online by visiting
our website on www.gibrahayer.com and clicking on donate now.
News in Brief
► President Serzh Sargsyan and his Russian counterpart Vladimir Putin met on the sidelines of a summit of former Soviet republics in Turkmenistan on Wednesday as their governments continued to discuss Armenia's possible involvement in a Russian-led customs union.
► Prosperous Armenia Party (BHK) leader Gagik Tsarukian faced an angry reaction from the government on Thursday after effectively alleging during a visit to Brussels that his country is run by corrupt individuals.
► An Ilyushin Il-76T plane crashed when attempting to land at the Maya-Maya Airport in Brazzaville, the capital of Congo. The plane was on a cargo flight from Pointe Noire to the capital when it crashed short of the runway, in bad weather. All six crew members, five of them from Armenia, one police officer on board the aircraft, and 26 people on the ground were killed while 14 were injured on the ground.
► The local council of Targu Ocna city in Bacau county of Romania has decided to agree to the protocol with the community of Vayk in Vayots Dzor marz of Armenia, and allow the Mayor of the city, Silochi Stefan to sign a Treaty of Friendship.
► The number of Armenian citizens who visited Turkey in January-October 2012 has reduced by 3.23%, to 59,372 people.
ARMENIAN OFFICERS AGAIN
INSPECT TURKISH TROOPS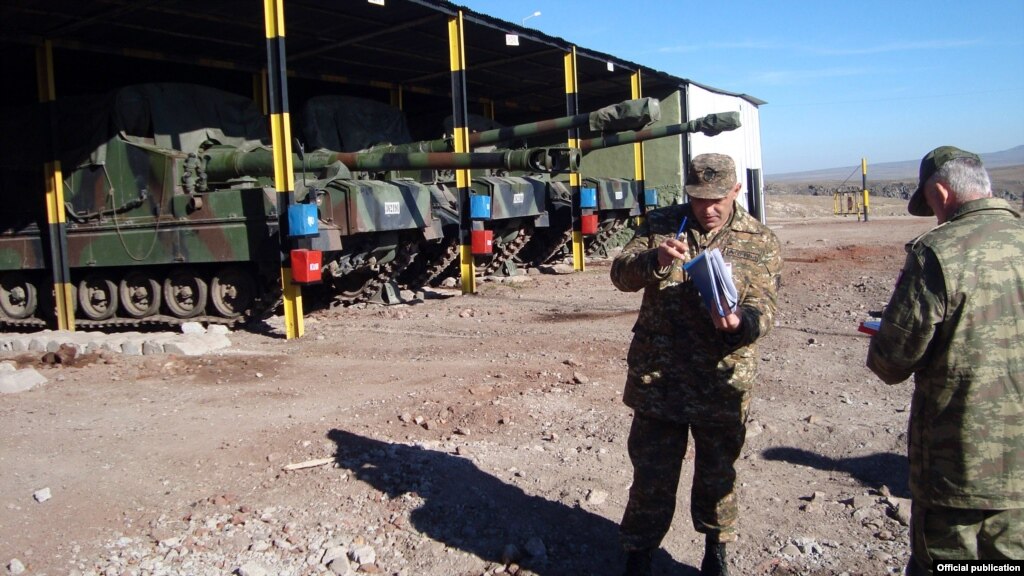 A team of Armenian army officers has visited Turkish military bases deployed along Turkey's border with Armenia to verify Ankara's compliance with a key international arms control treaty.
The Armenian Defense Ministry reported on Tuesday that its representatives travelled to Turkey on November 26 and spent a week counting tanks, artillery systems and other military hardware at an army brigade and a regiment headquartered in the border towns of Kars and Igdir respectively. Both units are part of the Turkish Third Army deployed in the country's northeast.
A Defense Ministry statement said the Armenian officers also held a "briefing" with Turkish military commanders on the ground on "combat issues, trainings and general issues."
The statement added that the weeklong inspection detected no violations of the Conventional Forces in Europe (CFE) treaty by Ankara.
Signed in 1990 and revised in 1999, the CFE places specific limits on the deployment of troops and heavy weapons from the Atlantic coast to Russia's Ural mountains. Armenia, as well as neighboring Georgia and Azerbaijan signed up to the treaty after gaining independence.
Signatories to the treaty are allowed to inspect each other's compliance with the arms ceilings through random visits to practically any military facility. Military delegations from Turkey and other NATO member states have regularly traveled to Armenia for this purpose since the mid-1990s. The Armenian military first sent a group of CFE inspectors to eastern Turkey in March 2010.
The mutual inspections by the Armenian and Turkish armed forces have taken place despite the absence of diplomatic relations between the two neighboring states. Neither side has accused the other of violating the CFE.
By contrast, Armenia and Azerbaijan have long been accusing one another of exceeding their equal arms quotas set by the Cold War-era treaty. Azerbaijan says that Armenia keeps a large part of its weaponry in Nagorno-Karabakh to imitate its compliance with the pact. Armenian officials, for their part, say that Baku is obstructing international inspections of its military facilities.
The Armenian and Azerbaijani militaries have never sent CFE inspectors to each other's units in line with a gentlemen's agreement dating back to the 1990s.
ARMENIAN AMBASSADOR
KARINE GHAZINYAN DIES
Armenian Ambassador Extraordinary and Plenipotentiary to the United Kingdom of Great Britain and Northern Ireland Karine Ghazinyan died undergoing a surgery in the United States.
A Foreign Ministry spokesman confirmed the news of Ghazinyan's death, but he stopped short of providing details at this moment.
Ghazinyan, 57, headed Armenia's diplomatic mission in London since September 2011. Before that she also served as Ambassador to Romania and worked as Deputy Minister of Foreign Affairs of Armenia.
Ghazinyan was a widow. She is survived by a son and a daughter.
VIDEO MESSAGE FROM UK AMBASSADORS JONATHAN AVES & KATHY LEACH
Click here: www.youtube.com/watch?v=tyvRH3WBMFM
Gibrahayer Calendar:
► Sunday 2 December at 12:00 - 8:00 pm - Click here for 164 images of the
Armenian Fair 2012, organised by ARS (HOM) Cyprus "Sosse" Chapter at Homenetmen/AYMA.
► Wednesday 5 December at 8:00 pm - Click here for the Literary Evening dedicated to Roupen Sevag organised by Hamazkayin's Cyprus "Oshagan" Chapter.
► Friday 14 December at 6:00 pm - Children's Movie at Homenetmen AYMA.
► Sunday 16 December - ARS (HOM) Cyprus "Sosse" Chapter will be taking part in the Stasikratous street Bazaar with its own Pavilion.
► Tuesday, 18 December at 7:00 pm - Nareg School Limassol – "Amanori Hantes".
► Wednesday, 19 December at 5:30 pm - Nareg School Nicosia – "Amanori Hantes" for Kindergarten, Pre-primary, Primary 1st and 2nd forms.
► Thursday, 20 December at 5:00 pm - Nareg School Larnaca – "Amanori Hantes".
► Friday, 21 December at 7:00 pm - Nareg School Nicosia – "Amanori Hantes" for Primary 3rd – 6th forms and gymnasium.
► Saturday 22 December 5:00 pm: Armenian Evangelical Church service in Greek Evangelical Church, 20 Gladstonos street, Nicosia. Speaker: Hrayr Jebejian
► Sunday 23 December at 8:00pm - Sourp Asdvadzadzin Choir concert.
► Tuesday 25 December at 9:00 pm - Homenetmen AYMA Ball.
► Tuesday 1 January at 4:00 pm - Gaghant Baba visits Homenetmen - AYMA.
► Wednesday 9 January at 8:00 pm - Literary evening at Homenetmen - AYMA
► Saturday 12 January - Dinner - Ball organised by ARF Dashnatsoutiun Limassol
► Saturday 16 February - Valentine's Party at Homenetmen - AYMA organised by Hamazkayin's Oshagan Cyprus Chapter.
► Sunday 10 March 2013 at 1:00 pm - Michink Dinner organised by ARS (HOM) Cyprus "Sosse" Chapter at Homenetmen/AYMA. Details to follow.
► Sunday 31 March - Dinner Dance organised by Homenetmen - AYMA
► Saturday 11 May at 7:00 pm - SIPAN & NANOR Dance Group's performance at
Strovolos Municipal Theatre. Organised by Hamazkayin's Cultural and Educational Association's Cyprus "Oshagan" Chapter, followed by dinner at Homenetmen - AYMA.
VIDEO REPORT ON ARMENIANS OF SYRIA
Click here: www.youtube.com/watch?v=00QPi2MnYRk&feature=player_embedded
WELCOME TO TSO's KITCHEN
Call Tsoler on 96232320
Are you in The Zone?
Encourage your children to take up tennis this year at the Tennis Zone, the new tennis academy which has begun operating on the grounds of the Junior School since the beginning of September.
Tennis provides good clean fun, while keeping them fit and away from the computer screen. Not only is it a sport that will last them a lifetime, but for those willing to put in the work, it may also be a means towards a university scholarship.
The Tennis Zone welcomes players of all abilities from beginners to advanced from the age of 4 upwards.
Call 96-441027.
www.facebook.com/cyprustenniszone