ARMENIAN MILITARY SIMULATE
ATTACK ON AZERBAIJAN'S OILFIELDS
www.eurasianet.org - Armenia is capable of attacking Azerbaijan's oil facilities in case of a war and that it just finished military exercises practicing that scenario a top Armenian general has said, speaking to a press conference at the conclusion of military exercises:
"We simulated strikes against both army units and military facilities of the probable enemy and … economic facilities that influence, in one way or another, the military capacity of its armed forces," said Major-General Artak Davtian, head of the operational department at the Armenian Army's General Staff.
"There would be no strikes on the civilian population, we are not planning or playing out such a war scenario," he told journalists. "We do not plan any strikes on cities. Our targets are military and economic facilities that are essential to a particular state."
"In particular, I can stress that we modeled several strikes on oil and gas infrastructures, energy carriers that would affect the economy," Davtian added in a clear reference to oil-rich Azerbaijan.
The two-week "strategic" exercises, which drew to a close at the weekend, took place in undisclosed locations in Armenia and Nagorno-Karabakh in a mostly "command-and-staff" format. According to the Armenian military, they involved over 40,000 troops and thousands of pieces of military hardware. The participating personnel included a record-high number of army reservists.
Azerbaijan, naturally, responded quickly. Spokesman for Azerbaijan's Defense Ministry, Colonel Eldar Sabiroglu said:"Firstly, Azerbaijan's oil and gas fields are being used jointly with the biggest states and companies. Secondly, Azerbaijan is able to protect its oil and gas fields, all measures needed for missile defense are in the focus of attention.
The enemy should understand that the new missile systems of Azerbaijani Armed Forces can strike any strategic facility of Armenia. Azerbaijan's development, achievements and increase of defense expenditures have pushed Armenia into desperate situation. Therefore, making such statement, they are trying to reduce the protests of the Armenian people. This is the main aim of the threat."
Davtyan was apparently referring to new missiles unveiled [9] by Armenia last year, upgraded Scuds and Tochka U, which have a range of 300 km, in theory covering much of Azerbaijan.
So they could attack Azerbaijan's oil infrastructure -- but would they? Analysts in Baku tend to downplay [10] the prospect of Armenia's widening a potential war over the disputed province of Nagorno-Karabakh to include Azerbaijan proper. I asked Anar Valiyev, a good Azerbaijan analyst, about these most recent statements, and he chalked them up to domestic political posturing. He said that after the Ramil Safarov episode, Armenia is in a bellicose mood, and this statement and the recent opening of the airport [11] in Stepanakaert/Khankendi are both examples of this.
Still, Armenia would have less to lose than Azerbaijan by widening the war, so it wouldn't be surprising.
In related news, the newsletter IMINT and Analysis, which uses open-source satellite imagery to analyze air defense systems and other military developments around the world, notes in its newest edition that Armenia has in the last two years deployed more advanced S-300 air defense systems to within seven kilometers of the de facto border between Armenia and Karabakh. That will allow the systems to cover Karabakh, the newsletter (subscription only [12]) writes:
Deployment of the mobile S-300PS batteries in Syunik province places the entire Nagorno-Karabakh region under the protection of Armenia's air defense network. Furthermore, the S-300PS enjoys mobility that the S-300PT does not, enabling rapid relocation when required. As such, either S-300PS complex represents a possible occupant for the S-300P complex constructed near Stepanakert in Nagorno-Karabakh, supplementing or replacing extant 2K11 or S-125 batteries in the region. The sitting of the S-300PS batteries permits target track assignment from either the Yerevan-based 64N6 battle management radar or a Nagorno- Karabakh-based 36D6 EW radar. Furthermore, the current sitting of the S-300PS batteries closes a pre-existing air defense gap, allowing Armenia to deny air travel into the Azeri province of Nakhchivan.
Is that enough to tip the balance of forces into Armenia's favor? We'll probably only find out if the worst comes to pass there.
TURKEY CONSIDERS OPENING OF AIRPORT IN KARABAKH A PROVOCATION
10/05/2012 -todayszaman.com - Turkey has slammed Armenia for opening a new airport in occupied Azerbaijani territories and described the move as a "provocation" that could halt the peace process between the two countries.
A statement released by the Turkish Foreign Ministry on Friday said opening of the Khankendi Airport, which has become functional since Sep. 28 in the occupied territories, was a provocation that would halt the negotiation process to find an enduring settlement to the Nagorno-Karabakh conflict.
Azerbaijan, its military budget bloated by oil and gas sales, had threatened to shoot down planes landing at the airport, but has since toned down its rhetoric. Armenian President Serzh Sargsyan earlier said he plans to be on the first flight.
The airport was heavily damaged and closed by the war, in which Armenian-backed forces seized control of Nagorno-Karabakh and seven surrounding Azeri districts forming a land corridor with Armenia.
Rebuilt at a cost of $3 million, it will have regular flights between Yerevan and the enclave, currently a five-hour drive apart along a single road snaking through mountains.
Though not recognized as independent by any country, Nagorno-Karabakh is seeking to garner the trappings of statehood, an airport among them. Azerbaijan says this prejudices negotiations that have failed for the past 17 years to produce a peace settlement.
The mountainous territory has been a source of a locked dispute between Armenia and Azerbaijan since 1992, when Armenian forces invaded the region. Ethnic Armenians have controlled Nagorno-Karabakh, a mountainous enclave within Azerbaijan but with a majority Armenian population, since a war in the early 1990s that killed about 30,000 people and ended in a ceasefire in 1994.
Despite efforts of the Western countries and Russia, the two countries failed to reach a compromise over the disputed territory.
In the statement, Turkish Foreign Ministry invited Armenia to exercise commonsense and refrain from acts that could hamper regional peace and stability. It added that such moves won't contribute to peace and prosperity in the region.
ARMENIAN CHURCH DECIDES TO
END BLESSING MIXED MARRIAGES
Bolis - Hürriyet Daily News -The Armenian Patriarchate in Turkey has restarted implementing regulations in regards to mixed marriages, under which Armenians marrying a person of a different religion will no longer receive a blessing or be permitted to conduct a church wedding.
The permission for a church wedding for mixed marriages started in 2000 with Patriarch Mesrop Mutafyan's approval, but the move sparked debate within the community.
"We are putting into practice a law that already exists in our church. I do not want to make any other statement than this," acting Patriarch Aram Ateşyan told the Hürriyet Daily News regarding the latest move.
The new regulation went into effect Oct. 1.
Armenians in mixed marriages, as well as those from the community engaged to non-Armenians, gave partial support to the Patriarchate but also expressed criticism on the matter.
Murat Kaspar, a 36-year-old design editor at daily Dünya who married a Muslim Turk last month, said the Church's decision stemmed from a desire to protect the community and its traditions amid the country's shrinking Armenian population.
"I do not think this decision is right. To have a church wedding is a tradition. If those couples who will get married respect each other's beliefs, then this should not be prevented. I oppose conservatism," he said.
Zakarya Mildanoğlu, a prominent member of the Armenian community, married a Muslim Turkish woman 35 years ago. "We had to go through extreme difficulties. Even though my wife converted to my religion, our children were not baptized," he said.

Feeling restricted
"Despite all the difficulties, I have not even for one moment thought about taking a step back. Fortunately, I married my wife. If I had married an Armenian, I don't know if I would have been this happy. It was my mother, not us, who experienced sadness. She was very sad that the church refused to baptize the children," Mildanoğlu said.
Kristin, 33, who did not want to disclose her last name, is set to marry a Muslim Turk. While she said she understood that the measures were designed to protect the community, she also said she was against the practice.
"The decision the Patriarchate made seems wrong to me; I feel like I am restricted. I even want to hide my last name while I'm talking to you because my family and some of my close friends do not know about my relationship," she said. "I'm afraid of community pressure."
Kristin said the choice of two people and their respect for each other were more important than anything else, while criticizing the failure to bless the Muslim spouse in the church.
"Couples cannot get married the way they wish to. Their marriages are not accepted but their children are baptized. This is a controversy," she said.
But Anahid, 28, said she agreed with the Patriarchate. "The regulations of the Armenian Church and the community are definite and they should be respected. The Patriarchate is not inventing a new practice. They are putting into practice one that already exists. There is a serious increase in mixed marriages. The population, traditions and the culture should be protected." k HDN
CYPRUS FOREIGN MINISTER:
EU TO ASSIST LEBANON IN
SHELTERING SYRIAN REFUGEES
Cyprus Foreign Minister Erato Kozakou-Marcoullis said that the European Union was working on providing the necessary support for Lebanon in its effort to contain the Syrian refugee crisis.
"We are working with international organizations and the relevant institutions to support Lebanon in [the] very difficult task [of providing help for the Syrian refugees]," Marcoullis told As-Safir newspaper.
"European aid provided for Lebanese authorities will be sourced from a fund of 228-million euros earmarked by the European Union as humanitarian help for the Syrian refugees," she added.
Meanwhile, Lebanese Foreign Minister Adnan Mansour told the Lebanese daily that EU foreign policy chief Catherine Ashton will visit Lebanon soon "to closely assess the situation [of displaced Syrians]."
"European support is not enough, and any country that could help should act and support Lebanon," he warned, however.
Mansour on Wednesday attended a meeting of the EU-Lebanon Association Council in Brussels to discuss a partnership between Europe and Lebanon, according to a statement issued by the EU.
ERDOGAN: TURKEY NOT
FAR AWAY FROM WAR
Prepare for war if you wish for peace, Prime Minister Erdoğan says amid the ongoing tension between Turkey and Syria after the latter's shelling killed five in the former
DAILY NEWS October/06/2012 - Turkey is not seeking a war, but must be prepared for war if it wants peace since it is not far away from a conflict, Prime Minister Recep Tayyip Erdoğan said Oct. 5 following a killer shelling from Syria hit the country.
"We are not war-lovers, but we are not far from war either," Erdoğan said, speaking at an event in Istanbul. "The saying goes: 'prepare for war if you wish for peace.' So war becomes the key for peace."
The Turkish Parliament voted in favor of a motion which gave green light to the government to stage cross-border raids on Syria after the Oct. 3 shelling from there killed five Turkish citizens. "I am calling once more on the al-Assad regime and its supporters: Don't dare to test Turkey's patience," Erdoğan said, adding that testing Turkey's capacity for deterrence would be "a fatal mistake."
"We are not bluffing and we will follow this incident closely. God willing, the Syrian people would soon be saved from this cruelty and governed by an administration that guarantees the rights of all parties."
The Turkish government has signaled it intends to use the parliamentary mandate as a trump card to deter the Syrian regime.
"Turkey is not a country eager for war, or which wants war. We are always for peace. This should not be considered a motion of war. Turkey is at the same time a great country capable of protecting its own rights, the rights of its own citizens and its borders," Deputy Prime Minister Beşir Atalay said. "This motion is an instrument and an opportunity in regards to both deterrence and being prepared for probable developments.
"Speaking to reporters in Malatya on Oct. 5, Parliament Speaker Cemil Çiçek touched on objections that have been raised to Parliament's approval of the government's motion. "God willing, there will be no need to fulfill the requirements of that motion. The Syrian administration and its supporters are already a powder keg," Çiçek was quoted as saying by Anatolia news agency. "Turkey's deterrent power has been put forth. There was a need for this," Mehmet Şandır, the deputy chair of the Nationalist Movement Party's (MHP) parliamentary group, which supported the motion, said in Ankara. If the motion had been passed only with votes from the ruling Justice and Development Party (AKP), its message would be weak, Şandır said.
CNN - A top Lebanese intelligence official Brig. Gen. Wissam al-Hassan, known for his anti-Syrian stance and at least two others were killed in a massive explosion in normally peaceful neighborhood of Beirut. The blast took place during Friday afternoon rush hour in East Beirut's cosmopolitan Ashrafiyeh district, a predominantly Christian and populous area replete with shops, churches and office buildings. The neighborhood is considered among the safest in the city, said Aram Nerguizian, who teaches around the block from the attack site.
Click on "donate" at the top of the page
The continuity of one of the most widely distributed
e-magazine of the Armenian Diaspora ... is in your hands.
Donations to Gibrahayer e-magazine can be made online by visiting
our website on www.gibrahayer.com and clicking on donate now.
Hailing from Beirut, Lebanese Franco-Armenian Artist GILBERT SIMON has been in the music business for over 10 years as a Multi-Talented Performer: Singer, Guitarist, Pianist, Harmonica Player, Drummer, Percussionist, Producer and Composer.
Gilbert Simon usually performs tribute covers of classic favorites from the 1960's up to today; that he rearranged in his own "Rockoustic" style, in addition to original songs written & composed by him.
His style can be classed as Classic Rock 'n' Roll, Pop Rock with a Blues, Funk & Latin twist. After Performing in several Places around the world, Gilbert Simon continued his musical career as the Multi-Talented solo artist & proved to the audience that Classic Rock 'n' Roll & Pop Rock still exist & live in people's hearts.
End of 2010 was a very successful year for Gilbert's Comeback & Rebirth in Lebanon as a young artist; he started his concerts with Beirut, Cyprus & Jordan; the closing concert happened back in Beirut City, where it all started, & tickets were sold out.

In the beginning of 2011, Gilbert Simon joined the reality TV show "Star Academy 8" in Lebanon, accomplishing one of the Biggest Achievements he's ever made, showing a high level of professionalism, by performing in many languages and Styles with a variety of International artists, also by showing his impressive Artistic and Theatrical side, winning the "Top One" position several times in a Raw & being the last Lebanese contestant standing till the Final Prime of the show.
Gilbert continued the development of his Solo Career, by working alongside the great Lebanese composer & arranger Michel Fadel to release his first Single Album "DO YOU LOVE ME" in Lebanon & the Middle East. And to add the cherry on top of the professional works of the single album, Gilbert also decided to produce his very first Music Video, by collaborating with the several time Award winner, the American Mexican Film Director & Cinematographer Eric Hinojosa.
In early 2012, Gilbert Simon was one of the Jury members of an official Photo Competition organized by the United Nations Youth Association (UNYA) in Lebanon. However, they're also considering Gilbert Simon to be the new Cultural Ambassador for the United Nations Youth Association in Lebanon.
Also because he's Multi-Cultural & talented, on March 20 2012, Gilbert Simon became the "Godfather of the French Song Competition in the Bekaa" (Le Parain de la Chanson Francophone dans la Békaa) with the French Cultural Center on the
"Journée Internationale de la Francophonie".
Gilbert Simon started his "Mediterranean Tour 2012" & he put on a fabulous show at DRM, Beirut, Lebanon. On March 10, Gilbert & his band gave fans a Classic Rock slash Blues style performance with a Latin Twist. This definitely isn't Gilbert's first time performing in Beirut but anyone who has seen his show would most definitely come back for seconds. The concert at DRM was indeed a blast! It was a packed house, which added an upbeat feel and the sound quality was superb.
Gilbert is now working on releasing this event as his First LIVE In Concert Album on CD & DVD, with a full ROCKumentary Feature Film about his upcoming First Mediterranean Tour in Beirut, Jordan, Dubai, Cyprus, Egypt & many other countries. (Due to Regional & political reasons, some concerts were cancelled).
Due to the success of his 2012 Mediterranean Tour, Gilbert Simon & The Tour Team have proudly considered his "LIVE IN BYBLOS" Concert to be the most unforgettable Red Carpet events ever to happen in the history of the legendary city, during the perfect tourism timing for the concert & its strategic location on the way to the several big international events that happened in Byblos during that time (such Slash, B.B. King, Julien Clerc, Kazem AlSaher & more…)
PAN-ARMENIAN GAMES COMMITTEE MEET IN CYPRUS AND ADDRESS A GATHERING AT HOMENETMEN - AYMA
www.facebook.com/media/set/?set=a.448103095232670.103647.185812434795072&type=1
www.facebook.com/media/set/?set=a.448103095232670.103647.185812434795072&type=1
ARMENIA DROPS VISAS
FOR EUROPEAN CITIZENS
YEREVAN (RFE/RL) - Citizens of the European Union member states travelling to Armenia will no longer need entry visas starting from next year, the Armenian government announced on Thursday in what it called a further boost to the country's European integration.
The landmark measure, effective from January 10, 2013, means that EU nationals will be allowed to stay in Armenia visa-free for up to 90 days each year. It also applies to citizens of European nations such as Switzerland that are not EU members but are part of the bloc's borderless Schengen area.
Armenia thus became the fourth non-Baltic former Soviet republic — after Ukraine, Georgia and Moldova — to unilaterally abolish visa requirements for Europeans. It currently has mutual visa-free regimes with less than two dozen countries, including Georgia, Russia and most of the other ex-Soviet states.
In an explanatory note, the government said that visa-free travel will stimulate a greater influx of European tourists and help to expand Armenia's business ties with the EU. More importantly, it also put the measure in the context of ongoing negotiations on the signing of an "association agreement" between Armenia and the 27-nation bloc.
The Republic of Armenia has adopted a policy of integration with the EU and is holding negotiations with the EU on the association agreement and the creation of a free and comprehensive free trade area," explains the document.
One of the main elements of that accord is a facilitation of the EU's strict visa requirements for Armenians planning to travel to Europe. It is expected that they will be able receive Schengen visas with fewer documents and at a lower cost. In return, Yerevan will have to sign a separate "readmission agreement" with Brussels that will commit it to helping EU immigration authorities expedite the repatriation of Armenian illegal immigrants.
Armenian and EU officials opened formal negotiations on visa facilitation in February. Diplomats in Yerevan have reported major progress in the talks.
In the written explanation endorsed by the government, the Armenian Foreign Ministry also argued that a unilateral scrapping of visas would encourage the EU to take a "differentiated approach" to Armenia and Azerbaijan on the issue.
Ministry officials are worried that the EU could delay the entry into force of a more liberal visa regime with Armenia until it negotiates a similar deal with Azerbaijan, presumably to avoid Azerbaijani accusations of pro-Armenian bias. Brussels' visa facilitation talks with Yerevan are apparently at a more advanced stage than those with Baku.
The document also declares that the EU is ready, in principle, to eventually scrap visas for Armenians altogether. It says the two sides plan to start a "dialogue" on the matter one year after the softer Schengen visa rules take effect.
Armenia's own visa procedures for much of the outside world have been quite simple since the late 1990s. EU and U.S. citizens can get visas at not only Armenian consulates abroad but also the country's border crossings and Yerevan airport.
Gibrahayer Calendar:
►
Saturday 27 October at 7:00 pm - Lecture by Anahid Eskidjian at Larnaca Nareg school organised by Larnaca Hay Agoump.
► Sunday 28 October at 1:00 pm - Lebanese-Armenian singer Gilber Simon will perform live at the Autumn Dinner/Fund-Raiser organised by ARS (HOM) Cyprus "Sosse" Chapter at Homenetmen/AYMA. For reservations call Tsoler Geukdjian on 96232320 or email hom.cyprus@gmail.com .
Saturday 3rd and Sunday 4th of November 2012: AYF Cyprus (GEM) and GEM Campers Reunion at the Jubilee Hotel in Troodos: A weekend for GEM ex-members, GEM ex-campers, spouses, friends and AYF ex-members living in Cyprus (Ex-LEMagans, Ex-SEMagans, ZOMagans, Ex HEMagans...) to revisit the old days through photos and stories from the past 34 years and lots of fun activities. For details and registration please call Sevag Gurunlian 99202923 or Elouiza Zadoian 99646964 before the 25th of October, or email ayfcyprus@gmail.com.
► Saturday 3 November at 5 pm: Armenian Evangelical Church service in Greek Evangelical Church, 20 Gladstone Street, Nicosia. Message Title: The Bible- The essence of Christian Discipleship. Speaker: Vahe Jebejian.
►
Saturday 10 November in the afternoon - Event in support of Syrian Armenians. Details in the poster below.
► Wednesday 14 November at 8:00 pm - Literary evening organised by Hamazkayin's Oshagan Cyprus Chapter dedicated to Missak Medzarents.
► Saturday 17 November - ARF Dashnaktsoutiun gathering with the community at Homenetmen - AYMA, organised on the occasion of the 122nd anniversary of ARF Dashnaktsoutiun. Public debate with ARF Dashnaktsoutiun Bureau member Mgrditch Mgrditchian.
► Wednesday 28th November 2012 at 8.00 pm Utudjian Hall - Lecture organised by the Office of the Armenian Representative "European Support Mechanism: Impact on Development and Employment" by Michalis Sarris (Former Finance Minister).
► Sunday 2 December at 12:00 - 8:00 pm - A day of fun, music and social get-together where Armenian food and crafts will be on sale all day. Organised by ARS (HOM) Cyprus "Sosse" Chapter at Homenetmen/AYMA. Join us !
► Wednesday 5 December at 8:00 pm - Literary evening organised by Hamazkayin's Oshagan Cyprus Chapter.
► Saturday 15 December - ARS (HOM) Cyprus "Sosse" Chapter will be taking part in the Stasikratous street Bazaar with its own Pavilion.
► Sunday 23 December - Sourp Asdvadzadzin Choir concert - Details to follow.
► Tuesday 25 December at 9:00 pm - Homenetmen AYMA Ball. Details to follow.
► Tuesday 1 January at 4:00 pm - Gaghant Baba visits Homenetmen - AYMA.
► Saturday 16 February - Valentine's Party at Homenetmen - AYMA organised by Hamazkayin's Oshagan Cyprus Chapter.
► Sunday 3 March 2013 at 1:00 pm - Michink Dinner organised by ARS (HOM) Cyprus "Sosse" Chapter at Homenetmen/AYMA. Details to follow.
Saturday 3rd and Sunday 4th of November 2012: GEM and GEM Campers Reunion at the Jubilee Hotel in Troodos: A weekend for GEM ex-members, GEM ex-campers, spouses, friends and AYF ex-members living in Cyprus (Ex-LEMagans, Ex-SEMagans, ZOMagans, Ex HEMagans...) to revisit the old days through photos and stories from the past 34 years and lots of fun activities. For details and registration please call Sevag Gurunlian 99202923 or Elouiza Zadoian 99646964 before the 25th of October, or email ayfcyprus@gmail.com.
IMPORTANT NOTE:
- The rooms are limited so priority will be given to GEM ex-members and GEM ex-campers and then to first registered.
- If there is anyone who does not wish to stay the weekend but wants to join us for Saturday night dinner, he/she is most welcome. Just confirm your attendance to the dinner to the above mentioned email or mobile numbers.
Price on a B&B basis is as follows:
- EUR25,00 per Person - twin room
- EUR40,00 per Person - single room
- 3rd person in room - 20%
- EUR70,00 - Family Room (2 adults and 2 children)
Saturday Night Buffet Dinner:
EUR10,00 (Adults)
EUR5,00 (Kids)
Buffet Lunch on Sunday:
EUR10,00 (Adults)
EUR5,00 (Kids)
Contributions to Gibrahayer e-magazine
Vahakn Balian - 50 dollars
Anonymous - 100 euros
Anonymous - 50 euros
Nazaret Davidian - 50 euros (in memory of her mother)
NAREG SCHOOL'S 40th ANNIVERSARY CELEBRATIONS
www.facebook.com/media/set/?set=a.450888171620829.104287.185812434795072&type=1
www.facebook.com/media/set/?set=a.450888171620829.104287.185812434795072&type=1
www.facebook.com/media/set/?set=a.450888171620829.104287.185812434795072&type=1
www.facebook.com/media/set/?set=a.450888171620829.104287.185812434795072&type=1
HOMENETMEN - AYMA's MANTE LUNCH
www.facebook.com/media/set/?set=a.451187801590866.104383.185812434795072&type=3
www.facebook.com/media/set/?set=a.451187801590866.104383.185812434795072&type=3
www.facebook.com/media/set/?set=a.451187801590866.104383.185812434795072&type=3
VAHE BERBERIAN PERFORMS IN CYPRUS
www.facebook.com/media/set/?set=a.452431738133139.104664.185812434795072&type=1
www.facebook.com/media/set/?set=a.452431738133139.104664.185812434795072&type=1
TURKEY TRIES PIANIST FAZIL SAY
FOR INSULTING ISLAM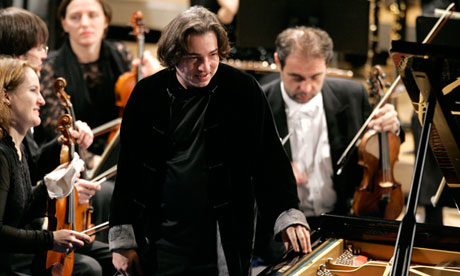 World-famous Turkish pianist Fazil Say has appeared in court in Istanbul charged with inciting hatred and insulting the values of Muslims.
He is being prosecuted over tweets he wrote mocking radical Muslims, in a case which has rekindled concern about religious influence in the country.
Mr Say, who denies the charges, said recently he was "amazed" at having to appear before judges.
Rejecting an acquittal call, the court adjourned the case until 18 February.
Prosecutors brought the charges against Mr Say in June. He faces a maximum sentence of 18 months in prison although correspondents say any sentence is likely to be suspended.
The indictment against him cites some of his tweets from April, including one where he says: "I am not sure if you have also realised it, but if there's a louse, a non-entity, a lowlife, a thief or a fool, it's always an Islamist."
Dozens of the pianist's supporters gathered outside the courthouse with banners, one of which called on the ruling Islamist-based AK Party to "leave the artists alone".
Mr Say has played with the New York Philharmonic, the Berlin Symphony Orchestra and others, and has served as a Cultural Ambassador for the EU.
Egemen Bagis, Turkey's Minister in charge of relations with the EU, suggested the case against him should be dismissed, saying the court should regard his tweets as being within "his right to babble".
However, Mr Bagis also criticised the pianist for "insulting people's faith and values".
AXE-KILLER RAMIL SAFAROV TO MARRY
Azerbaijani army officer Ramil Safarov, who was supposed to spend the rest of his life in a Hungarian jail after being convicted of hacking to death a sleeping Armenian colleague at NATO-sponsored English languages courses in 2004, seems to have had it all after being controversially extradited and pardoned by President Ilham Aliyev upon repatriation.
Now the 35-year-old confessed killer, who was promoted to the rank of major, given a house and eight years' worth of back-pay after returning home to a hero's welcome on August 31, is getting ready for marrying a woman who is said to have waited for him to return from jail during all these years. Quoting members of the Safarov family, 1newz.az reports that the "lucky girl" is Shebnem Mamedova and the wedding is planned soon.
Eleven Renowned Scholars to Participate in Academic Conference to Mark the 125th Anniversary of the SDHP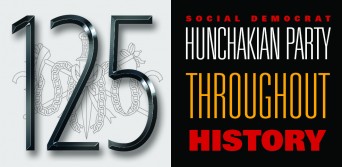 The Social Democrat Hunchakian Party is the longest serving Armenian political party. Founded in Geneva in 1887, the SDHP has played an important role at every stage of our nation's history.
An academic conference scheduled for October 27th at the Fletcher Jones Foundation Auditorium of Woodbury University in Burbank will mark the 125th Anniversary of the SDHP. The conference is organized by the Armenian Educational Benevolent Union (A.E.B.U.) and Nor Serount Cultural Association (N.S.C.A.); and co-sponsored by the Richard Hovannisian Endowed Chair in Modern Armenian History at UCLA, the Armenian Research Center at the University of Michigan, Dearborn; Woodbury University and the National Association for Armenian Studies and Research (NAASR). A host of renowned historians, academics and scholars will conduct a day-long review of the political, intellectual and social history of the Armenian people, as analyzed through the history of the Hunchakian Party and many of its prominent members who shaped it.
The following is the list of the scholars who will participate in the Conference, and the titles of the papers they will be presenting:

- Rev. Dr. Abel Manoukian -
"The Founders: Formative Period as University Students"
- Prof. Kevork Bardakjian (University of Michigan , Ann Arbor)
"Ideology and Literature: The Mother Party and Some of Her Literary Children"

- Prof. Gerard Libaridian (University of Michigan, Ann Arbor, retired) "At the Origins of the Social Democratic Hunchakian Party: Problems and Paradoxes"
- Prof. Vahram Shemmassian (California State University, Northridge) "Absolute Monarchy: The Hunchakian Revolutionary Episode in Armenian Musa Dagh During the 1890s"
- Dr. Garabet Moumdjian (Independent Historian) - "1895 to 1914: The Relations of Armenian Political/Revolutionary Organizations with the Young Turks"
- Prof. Hratch Tchilingirian (Oxford University) - "From End of Empires to the Global Age: Issues and Questions in Armenian Political Ideology and Strategy"
- Prof. Richard Hovannisian (University of California, Los Angeles)
"The Hunchakian Party and the First Republic of Armenia"
- Mr. Aram Arkun (Independent Historian) - "The Role of the Hunchakian Party in Post WWI Cilicia"
- Prof. Ara Dostourian (Prof. of History Emeritus, University of West Georgia)
"The Labor & Political Work of the SDHP of the Eastern U.S.A. in the Context of the Worldwide Hunchakian Movement (1890-2000)"
- Dr. Vartan Matiossian (Armenian National Education Committee) - "The Hunchakian Party in the Armenian Communities of South America: An Outline of its Early History"
- Prof. Ara Sanjian (University of Michigan, Dearborn) - "Khrushchev, Karabagh and the Hunchakians: A Documented Journey in the World of Oral History In-Progress"

Seating to the Conference is limited. The organizers encourage all who wish to attend to pre-register a info@sdhp125.org.

Admission is free, however a $100 donation will offer the donors: Confirmed registration to the Conference (lunch included), an invitation to a special gathering "Dinner with the Scholars" due to be held on the night of the Conference at Phoenicia Restaurant in Glendale, and preferred seating to the SDHP 125th Anniversary Celebration scheduled for Nov. 18th at the Glendale High School Auditorium.

The conference will be broadcasted live on www.sdhp125.org and www.massispost.com. For more information visit: www.sdhp125.org .
Are you in The Zone?
Encourage your children to take up tennis this year at the Tennis Zone, the new tennis academy which has begun operating on the grounds of the Junior School since the beginning of September.
Tennis provides good clean fun, while keeping them fit and away from the computer screen. Not only is it a sport that will last them a lifetime, but for those willing to put in the work, it may also be a means towards a university scholarship.
The Tennis Zone welcomes players of all abilities from beginners to advanced from the age of 4 upwards.
Call 96-441027.
www.facebook.com/cyprustenniszone