SOURP ASDVADZADZIN CHURCH ON VICTORIA STREET GOES TO THE HIGHEST BIDDER AND WILL BE TURNED INTO A "CULTURAL CENTER"
Thursday, 30 August, 2012 - (Gibrahayer e-magazine - Nicosia) Turkish Cypriot papers today report that the Near East University will turn the Armenian Church in Nicosia into a cultural center.
Speaking to reporters, the said university's Director of the Board of Trustees Irfan Gunsel stated that "works have been launched in order to turn the historical Armenian Church and Monastery into a culture center."
Gunsel explained that the university got the right of the use of the church for 10 years, following the tender announced by the Vakif Foundation.
He noted that the university decided to turn the church into a cultural centre were many events will take place and will give a different look to Arapahmet neighborhood, where the church is founded.
The Church and the monastery have been restored through UNOPS and USAID project between 20, October 2009 to 31 July 2010.
MILITARY EXERCISES
TO BEGIN IN ARMENIA
YEREVAN (RFE/RL) - Armenia will hold this October what its Defence Ministry described as unprecedented military exercises involving thousands of troops and army reservists.
The Ministry also announced that more Armenian army fortifications along the border with Azerbaijan have been beefed up in recent months.
"It will be a big exercise," the Ministry spokesman, Artsrun Hovannisyan, told Azatutyun.am. "It will be unprecedented in the sense that we have not had [war games] of that scale before."
Hovannisyan said the one-week drills will be marked by "quite a large participation" of reservists. Scores of them, including young Armenians demobilized from the armed forces recently and even men aged 50 or over, will be called up for that purpose, he said.
"In recent years the participation of reservists has steadily increased," explained the official. "We are in a situation where our reservists must always be actively engaged in military training."
Hovannisyan stressed that the upcoming exercises were planned in advance and are not directly related to the tense situation on Armenia's border with Azerbaijan and "the line of contact" around Nagorno-Karabakh highlighting the growing risk of another Armenian-Azerbaijani war. "There is no need to panic and make unnecessary speculations," he said.
The Armenian military made similar statements in late June when it held, jointly with other state bodies, command-and-staff exercises that simulated their coordinated response to the outbreak of a full-scale war, including a general mobilization.
The Karabakh Armenian military held three-day exercises earlier this month. It said the drills demonstrated the "adequate preparedness" of its forces for a possible war with Azerbaijan.
A statement by the Defence Ministry said Ohanyan toured army posts in southern Armenia bordering Azerbaijan's Nakhichevan exclave for the same purpose on Tuesday and Wednesday. It said he examined new defense fortifications built there.
Ohanyan was quoted as noting "positive trends" in the army ranks, including a stronger "physical and spiritual protection of soldiers." The Minister also spoke of "remarkable achievements" in the fight against army crime which the military command appears to have toughened since 2010.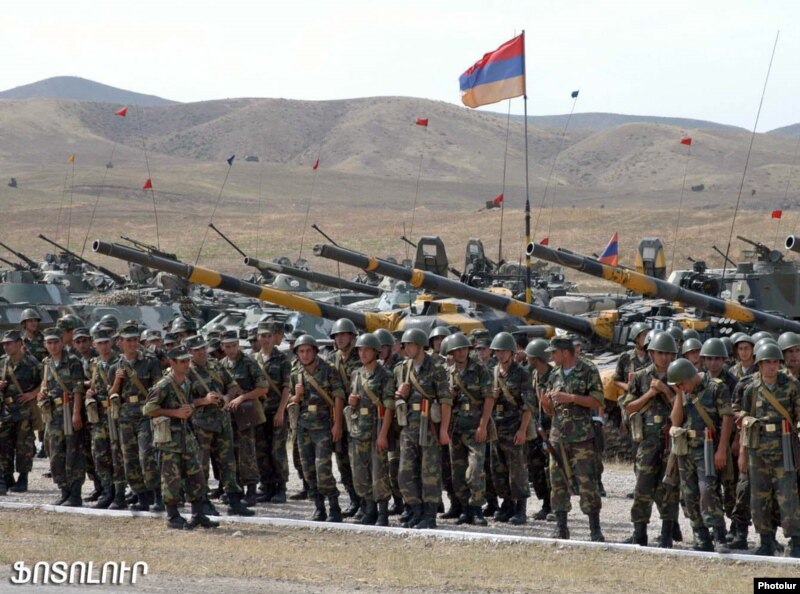 30 MILLION KURDS ARE LOOKING BEYOND THEIR OWN BORDERS TOWARDS INDEPENDENCE
The Economist - 18 August - On August 12, rebels from the Kurdistan Workers' Party (PKK) kidnapped Huseyin Aygun, a prominent opposition MP, as he toured the mainly Kurdish eastern province of Tunceli. He was released 48 hours later, but the rebels got their desired publicity by abducting an MP right under the authorities' noses. "They did it for propaganda purpose, they did me no harm," declared Mr Aygun before passing on his captors' "desire for peace".

Yet peace does not seem to be on the PKK agenda. Over the past month the group has increased its violence. It tied down the army for two weeks in a mountain enclave near Semdinli. It killed two soldiers in the Aegean resort of Foca. Hardly a day now passes without news of another PKK attack.
The spike in terrorist activity may be linked to the August 15th anniversary of its 28-year-old armed campaign for Kurdish independence (the PKK says it would now settle for autonomy). Yet Turkey's prime minister, Recep Tayyip Erdogan, puts the blame on Syria's president, Bashar Assad. Mr Erdogan says Mr Assad has resumed the support for the PKK that ended when Turkey threatened to go to war against his father in 1998. Mr Erdogan's critics retort that he is himself to blame. Turkey's firm support for Syria's rebels has won Mr Assad's enmity along with that of Iran, home to several PKK camps.
Last month Mr Assad ceded control of a string of mainly Kurdish towns, prompting Turkey to send more troops to the border. Whether he acted out of spite or necessity, the effect has been the same. The Democratic Union Party (PYD), a PKK offshoot, promptly established control, hoisting the Kurdish flag over Syrian government buildings along with large posters of the imprisoned PKK leader, Abdullah Ocalan. Perhaps a third of the PKK's fighters are Syrian Kurds, whose hawkish commander, code-named Bahoz Erdal, is thought to have masterminded the recent attacks.

Yet fears of a semi-independent PKK-administered Kurdish state in Syria, which could gobble up chunks of Turkey, are overblown. Syria's estimated 3m Kurds are scattered across the country. The majority Sunni Arabs are unlikely to concede to demands for regional autonomy. Turkey is also leaning on the Iraqi Kurdish leader, Masoud Barzani, who has brokered a deal between the PYD and its rivals, united under the banner of the Kurdish National Council. Although the deal calls for power-sharing, the PYD calls the shots. Mr Barzani is keen to maintain his new-found alliance with the Turks not least because Turkey is the sole outlet for the Iraqi Kurds' substantial oil wealth. Last month Turkish trucks began carrying the oil, prompting a furious response from Iraq's Shiite prime minister, Nouri al-Maliki, who accused Turkey of encouraging Kurdish separatism.
The irony of this outburst was not lost on the Iraqi Kurds, who were long shunned by Turkey because their experiment with self-rule seemed a threat to Turkish unity. Amid booming trade ties, there is growing talk of an informal confederation between Turkey and the Iraqi Kurds. Mr Erdogan is even said to have given Mr Barzani personal guarantees of defence against aggression by Baghdad.
If Turkey would only grant its 14m Kurds some of the rights enjoyed by their cousins in Iraq, the PKK's terrorist tactics and antediluvian Marxist doctrine would surely lose its appeal. The trouble is that, buoyed by the Arab spring, the region's 30m Kurds are increasingly looking beyond their own borders towards an independent state uniting them all.
HOMENETMEN FLAG FLIES
OVER MOUNT ARARAT
Homenetmen members Garine Sisserian and Sipan Koroghlian of France reached the peak of Ararat Mountain on August 10, 2012 wearing their scout uniforms and bringing with them the Homenetmen flag where they sang the Homenetmen anthem "Haratch Nahadag" and renewed their scouting vows while enjoying the new rays of the sun on the 92nd anniversary of the Sevres treaty.
Click here: www.youtube.com/watch?v=fColngz-mWg&feature=share
IMAGES FROM AYF CAMP IN TROODOS
more images on Gibrahayer Facebook
more images on Gibrahayer Facebook
CYPRUS PREPARED TO FACE TURKISH CHALLENGES AND THREATS DURING EUROPEAN UNION PRESIDENCY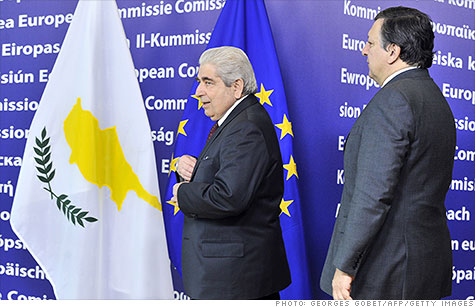 www.financialmirror.com -The Cypriot EU presidency is prepared to face all scenarios as regards any Turkish attempt to disorientate Nic osia from exercising its six monthly rotating presidency of the Council of the EU, which begins in July.
Diplomatic sources have told CNA that the Cypriot government does not exclude the possibility that Turkey attempts to create artificial tension as regards Cyprus.
It is expected that Turkey could act so in an effort to disorientate Nicosia from exercising successfully its six - monthly EU rotating Presidency.
Nicosia has repeatedly conveyed the message to its EU partners that it is prepared to face all scenarios and has acted in a pre-emptive manner.
Turkish officials have said Ankara would freeze any relations with the six monthly EU Presidency, during Cyprus` term which begins in July.
Cyprus believes that Turkey`s stance concerns the EU exclusively and relates to EU institutions and recalls the December 2011 European Council conclusions, in which the EU leaders express serious concerns over the Turkish stance and threats and call for full respect for the role of the Presidency of the Council, which is a fundamental institutional feature of the EU provided for in the Treaty.
The Cypriot EU Presidency has said it would act as an honest broker, promoting the EU interests, but at the same time it will continue facing Turkish threats and provocations and will not attempt to hide under the carpet the Cyprus problem and the continuing Turkish occupation of 37% of Cyprus` territory.
Nicosia has conveyed the message that the Cyprus issue and the Cyprus Presidency of the EU are two parallel and independent processes, and it will not accept to have a second class Presidency due to its national problem and to the stance of Turkey towards the Council of the EU.
Accession negotiations with Turkey began in October 2005. Turkey has so far managed to open 13 of the 34 chapters. Only one chapter has opened and closed, the chapter on science.
In December 2006, due to the Turkish failure to apply to Cyprus the Additional Protocol to the Ankara Agreement, the European Council decided that eight relevant chapters will not be opened and no chapter will be provisionally closed until Turkey has fulfilled its commitment. The eight chapters are: Free Movement of Goods, Right of Establishment and Freedom to Provide Services, Financial Services, Agriculture and Rural Development, Fisheries, Transport Policy, Customs Union and External Relations.
In addition, France has freezed other five chapters, while Cyprus froze in December 2009 other six chapters.
The last time that a negotiating chapter opened was during the Spanish EU Presidency in June 2010.
Three more chapters could open but the Commission deems that they are too difficult for the current stage of negotiations, while Turkey believes that the cost for their opening is not affordable for now.
Turkey, whose troops occupy Cyprus` northern part, does not recognise the Republic of Cyprus and refuses to normalize relations with Nicosia, a condition which is clearly stated in the EU Turkey negotiation framework.
MESSAGE FROM EURO MP ELENIE THEOCHAROUS
ΓΕΙΑ ΣΑΣ ΑΡΜΕΝΑΚΙΑ ΜΟΥ ΑΓΑΠΗΜΕΝΑ.ΤΟ ΑΡΤΣΑΧ ΕΙΝΑΙ ΕΝΑ ΣΥΓΧΡΟΝΟ ΚΡΑΤΟΣ ΠΟΥ ΑΝΑΠΤΥΣΣΕΤΑΙ ΡΑΓΔΑΙΑ. ΕΙΝΑΙ ΕΛΕΥΘΕΡΟ ΚΑΙ ΔΥΝΑΤΟ. ΕΙΜΑΙ ΠΕΡΗΦΑΝΗ ΠΟΥ ΕΙΜΑΙ ΑΡΜΕΝΙΣΣΑ. Η ΣΗΜΑΙΑ ΤΩΝ ΑΖΕΡΩΝ ΘΑ ΚΥΜΑΤΙΣΕΙ ΞΑΝΑ ΣΤΗΝ ΣΤΕΠΑΝΑΚΕΡΤ ΜΟΝΟ ΟΤΑΝ ΘΑ ΑΝΟΙΞΟΥΝ ΠΡΕΣΒΕΙΑ ΣΤΗΝ ΠΡΩΤΕΥΟΥΣΑ ΜΑΣ. ΤΕΡΜΑ
Click on "donate" at the top of the page
The continuity of one of the most widely distributed
e-magazine of the Armenian Diaspora ... is in your hands.
Donations to Gibrahayer e-magazine can be made online by visiting
our website on www.gibrahayer.com and clicking on donate now.
TURKEY AND SYRIA'S LOST "BROTHERHOOD"
Klaus Jansen / GSW - Editor: Jessie Wingard - June 27 - Turkish-Syrian relations have reached a new low point, due in part to Syria shooting down a Turkish fighter jet. The two countries look back on a complicated history but were long on good terms.
Turkish Prime Minister Recep Tayyip Erdogan spoke at the beginning of 2011 of "Turkish-Syrian brotherhood," but those days are long gone. For more than a year, Syrian government troops have fought against opposition forces. Turkey wanted to act as a mediator in the conflict but was ignored by the Syrian regime, leading each of the two to expel diplomats from the other country.
Turkey and Syria's fates long seemed intertwined. For centuries, Syria was part of the Ottoman Empire. Turkish rule extended throughout the region, including parts of North Africa, before the empire broke up during World War I. Afterwards, Arabs in Syria no longer lived under Turkish rule.

Rifts and reconciliation
Tensions between Turkey and Syria have emerged repeatedly since the 20th century. During the Cold War, Turkey's sympathies were with the West, while Syria developed a relationship with the Soviet Union. Today, Russia's sole marine base in the Mediterranean is in the Syrian harbor city of Tartus.
The 1990s brought a significant political rupture. Syria offered political asylum to the head of Kurdistan Workers' Party (PKK), Abdullah Ocalan. Turkey threatened a war in response, and Ocalan was ultimately forced to leave Syria. He was then imprisoned in Turkey.
Afterwards, the Turkish-Syrian relationship grew significantly more relaxed. The two countries' border was opened, some visa restrictions between them were removed and trade limitations along the border were eliminated completely.

Economic interests at stake
Turkey, which has experienced a significant economic up-turn in recent decades, is certainly interested in expanding its trade routes, said Middle East expert Peter Philipp.
"Turkey maintains very close economic contacts in most Middle Eastern countries. Syria, as a neighboring country, is of course a very interesting market," he explained, adding that it is certainly a transit country for Turkish goods as they pass into other Middle Eastern countries.
But in spite of improved relations, some questions are unresolved. For nearly a century, the two countries have had a dispute about the coastal province of Hatay, which was promised to Turkey amid the turmoil of World War I. Another source of tension are stateless Kurds, who are oppressed in Turkey as well as in Syria.

Divergent foreign policies
Turkey's foreign policy toward other states in the region has long directed toward achieving neutrality and dialogue. The Turkish government mediated between Syria and Israel, for example.
"For a long time, that had a positive effect on the relationship between Ankara and Damascus. Syria's foreign policy went in a much different direction," said Philipp, who believes Syria has always been somewhat reserved when it comes to larger foreign policy actions.
The most recent break between the two states came in 2011. The Turkish government had to decide whether it wanted to continue supporting Bashar al-Assad, its "brother" of many years, or whether it would put its weight behind the opposition. Turkey abandoned its neutral course and took a clear position in support of the opposition movement. The country has called for Assad to step down and protects Syrian opposition members in border areas. Turkey has taken on more than 30,000 refugees from Syria.
"Turkey today is far from playing the role of friendly neighbor to Syria," Philipp said.
Semih Idiz, a journalist specializing in foreign affairs at Turkey's liberal daily "Milliyet," believes Turkey is now positioning itself differently than it has long done in the past.
"By taking a stance in difficult conflicts in the region, Turkey has lost its earlier role," Idiz said in an interview with DW. Turkey's relations with Israel, Iran and Iraq have all gotten worse, as well, Idiz added.
Turkey may get dragged into a war with Syria due to its alliances with unforeseeable consequences
A key question for the Turkish-Syrian relationship is looming: Would Turkey get involved in a military conflict in Syria?
Peter Philipp regards that step as unlikely in light of the 900 kilometer (560 mile) border the two countries share. A war between them could destabilize large regions within Turkey.
However, Turkey could get dragged into a conflict despite its best intentions. Turkey is a member in NATO, while Syria has a defense accord with Iraq. Those alliances could lead the two countries into a conflict with unforeseeable results.
FUND FOR ASSISTANCE TO
SYRIAN-ARMENIAN SCHOOLS
In order to provide financial assistance to Armenian schools in Syria, the ARS Central Executive Board announced the formation of the "Fund for Assistance to Syrian-Armenian Schools".
"There is no doubt," declared ARS Central Executive Board Member, Ms. Zepure E. Reisian, "that the unfortunate incidents unraveling in Syria have disrupted the community's normal course of life. The ARS Central Executive Board believes that securing the undisturbed continuity of school life is the best guarantee of maintaining the normalcy of daily existence for Armenian youngsters."
As further explanation of the nature of the Fund, Mrs. Vicky Marashlian, Chairperson of the ARS Central Executive Board, noted that a while back the Society recognized that, as a consequence of the events in Syria, the Armenian Community may suffer social and financial instability. After deliberation, the Central Executive Board concluded that the best approach for the ARS would be to concentrate on helping the Syrian-Armenian schools by allotting funds for "tuitions to needy students", thus alleviating both the financial burden on needy Syrian-Armenian families, and, at the same time, promoting the continuity of the educational mission of the schools.
"The decision of the Central Executive Board to come up with such a Fund is indeed laudable," stated Ms. Anna Der Hagopian, Chairperson of ARS/Syria. "The economic crisis battering the country has inevitably affected the Armenian community as well, and the number of families and scholarship recipients receiving aid from the ARS/Syria social services has doubled over the past year. We are confident that until next September, the ARS family will make every possible effort to assist to the maximum the Syrian-Armenian educational institutions, thus helping the community itself. We have no doubt, also, that Armenian communities worldwide, alongside the global ARS entities, will come to our assistance in other needs as they arise until we finally come out of this crisis," concluded Ms. Der Hagopian.
Donations may be made to the "Fund for Assistance to Syrian-Armenian Schools" through all ARS local chapters and Regional offices, as well as on the ARS, Inc. website (www.ars1910.org). All proceeds will be sent to the ARS/Syria Regional Executive for distribution to Syrian/Armenian schools, in order to alleviate the financial burden on the shoulders of the Syrian-Armenian parents.
rest in peace Tutundjian family - we remember you
ARMENIA AND CYPRUS WELCOME THEIR OLYMPIC MEDALISTS
http://video.xin.msn.com/watch/video/cyprus-hails-silver-sailor-its-first-olympic-hero/yqa20cw1
August 38 years later
Gibrahayer calendar:
► 14-17 September - Hamazkayin's Sipan Dance Ensemble participates in the 7th Mediterranean Folklore Dance Festival with performances in Geri on the 14th and in Larnaca on the 15th. More details in the poster below.
► October - Vahe Berberian in Cyprus. Details to follow.
Our answer to the mood of intolerence in Armenia & across the world
Friendly interantional soccer results in August
BULGARIA - CYPRUS 1-0

AUSTRIA - TURKEY 2-0

ARMENIΑ - BELARUS 1-2

AZERBAIJAN - BAHRAIN 3-0

NORWAY - GREECE 2-3
to all our readers around the world, we wish you happy summer
I feel especially privileged to inform you that my partner Stelios Christofides and myself have won the contract to start a new tennis training center on the grounds of the Junior School, Nicosia, as from 1 September.
In addition to classes for all levels, from beginners to competition level, in small groups or private, our training center will also develop top class players of a standard to benefit from university scholarships.
Already, some of the island's top junior players have enrolled at the training center and are practicing under the guidance of our Head Coach and Technical Director Akis Asproftas, one of Cyprus' best coaches, who has consistently produced a number of top players both in Cyprus and in Greece.
Our programme will include lectures from qualified professionals in sports psychology, sports nutrition and strength and endurance training with the aim of helping children to be the best that they can be.
Our excellent facilities consist of four floodlit tennis courts, in a green park setting surrounded by trees, jogging tracks and other sports grounds.
For more information and to enrol, call me direct on 99437073 (after 6:00 pm) or email me on simon@cytanet.com.cy .
Simon Aynedjian