RUSSIA INCREASES MILITARY FLIGHTS OVER ARMENIA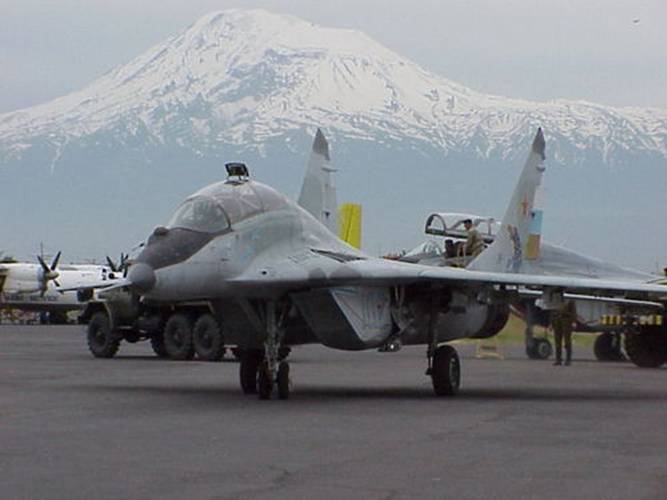 By DAVID M. HERSZENHORN for the New York Times - Russian fighter jets are conducting an increasing number of training flights over Armenia, a military spokesman said on Saturday, sending a clear warning that Russia could intervene at any moment should violence escalate further in the territorial dispute between Armenia and Azerbaijan.
The military spokesman, Colonel Igor Gorbul, told the Interfax news agency that Russian fight jets stationed at a base in Armenia have conducted about 300 training flights since the beginning of 2012, and have increased the number of flying hours by more than 20 percent from last year.
Violence has flared recently along the border of Armenia and Azerbaijan, the former Soviet republics, which have been at war over the disputed territory of Nagorno-Karabakh for more than 20 years. At least eight soldiers — five Azerbaijanis and three Armenians — were killed in clashes along the border last week.
Russia, along with France, the United States and other countries, has repeatedly urged a peaceful settlement to the dispute between Armenia and Azerbaijan. Russia maintains a military base in Armenia and regularly sells weapons to Armenia.
Colonel Gorbul said Russian fighter pilots were preparing for combat. "The main emphasis in performing aerobatic elements is made on the ability to apply them in real-life air combat conditions," he said.
The Russian Foreign Ministry last week said it regarded the border clashes as "unacceptable" and would continue to try to broker a peaceful settlement.
Azerbaijan, which currently holds a seat on the United Nations Security Council, said that it was also appealing to the United Nations for help in hopes that international mediators could help reach a settlement this year.
ARMENIAN PRESIDENT DECLARES AZERBAIJAN
WILL RECEIVE APPROPRIATE RESPONSE
YEREVAN - President Serzh Sargsyan on Thursday warned Azerbaijan over the continuous "provocations" at the border, saying that they will receive the appropriate response. Meanwhile, Nagorno-Karabakh Republic President Bako Sahakian told Personal Representative of the OSCE chairman-in-office that the recent cease-fire violations by Azerbaijan aimed to destabilize the peace process.
"I have said on many occasions that provocations at the line of contact are extremely dangerous. I have said also that they will get a severe response," Sargsyan told a panorama.am reporter when asked about the recent incursions by Azeri troops.
Since Monday, Azeri forces have attacked Armenian positions in the Tavush region, as well as the Horadiz district of the Nagorno-Karabakh Republic resulting in the death of three Armenian soldiers and one Karabakh soldier. All attacks were rebuffed, leaving five Azeri soldiers dead during one incident.
"Either these provocations have been commenced by the Azerbaijani leadership and in this case they carry personal responsibility for breaching the international commitments of Azerbaijan, or the armed forces of that country are out of control of the general command," added Sargsyan.
"We have no reason to resort to using force, since we consider that negotiations are the only way for the resolution of the conflict, and the settlement should stem from the realization of the right of the people of Artsakh to self-determination. As the Minsk Group Co-Chairs have stated on many occasions, it's necessary to prepare our respective societies for peace in order to be able to move forward toward a final resolution. The Azeri side continues to do the opposite, viewing the encouragement of xenophobia as a tool to divert the attention of its citizens from domestic issues," added Sargsyan.
"It is especially painful that the provocative actions took place on the very day the Armenian and Azerbaijani intellectuals were holding a meeting in Moscow and the US Secretary of State was visiting the region," remarked the President.
"We do not want the situation to become more aggravated, but we will not leave any action against our citizens, state borders or Nagorno-Karabakh without response. The armed forces of the Republic of Armenia have been tasked to demonstrate restraint and vigilance, at the same time prevent and punish any provocation by the rival. I'm confident that the international community and the Azeri people are aware that the blood of the killed is on their conscience," concluded Sargsyan.
In Stepanakert, Nagorno-Karabakh Republic President Bako Sahakian met with the Personal Representative of the OSCE chairman-in-office, Ambassador Andrzej Kasprzyk.
Sahakyan characterized the latest gross violations of the cease-fire regime by Azerbaijan as provocations aimed at destabilizing the situation in the region and undermining the efforts of the mediator countries. He also stressed the imperative to take measures to neutralize such behavior, reported the Karabakh Presidential press service.
SEYRAN OHANIAN ANNOUNCES
FULL-SCALE MILITARY DRILLS
Armenia's armed forces and other state structures will simulate a general mobilization for a full-scale war in unprecedented exercises that will take place later this month, Defense Minister Seyran Ohanyan announced on Thursday.
Ohanyan said the command-and-staff exercises scheduled for June 25-27 will test the country's combat-readiness through mock decrees to be issued by President Serzh Sargsyan. Top military and civilian officials will practice "the launch of the state-military state system at a time of war and the organization of resistance to aggression," he said during a weekly cabinet meeting chaired by Prime Minister Tigran Sargsyan.
"I would ask all governing bodies to issue appropriate instructions, to prepare relevant officials because we will be practicing Armenia's placement on high military alert," Ohanyan told fellow Ministers.
"Against that background, we will prepare, after evaluating the situation, corresponding decrees on the declaration of martial law, conduct of mobilization, resistance to aggression and the Armenian President's appeal to the [Collective Security Treaty Organization] leadership for support," he added without giving further details.
​​Ohanyan implicitly linked the drills, the first of their kind, with unfolding preparations for CSTO military exercises that will be held in Armenia in September. They are expected to bring together troops from a rapid-reaction force that was set up in 2009 by the Russian-led military alliance of seven ex-Soviet states.
The Minister made no mention of the recent upsurge in deadly fighting in the Nagorno-Karabakh conflict zone which left at least nine Azerbaijani and Armenian soldiers dead. The authorities in Baku and Yerevan have blamed each other for the escalation amid mounting international concerns about a renewed Armenian-Azerbaijani war.
Armenian leaders say that the Azerbaijani government, which regularly threatens to end the conflict by force, provoked the armed incidents to step up pressure on Armenia and international mediators. Sargsyan warned last week that further Azerbaijani "provocations" on the frontline would meet with a "tough" response from the Armenian side.
Some observers in Yerevan therefore see a clear link between the Karabakh escalation and the announced exercises. Ruben Mehrabian, a military analyst, suggested that Yerevan is sending a message to Baku ahead of fresh peace talks planned by the U.S., Russian and French mediators.
"The essence of this message is as follows: 'Don't you dare think that you can impose unfavorable solutions or unilateral concessions on us,'" Mehrabian told RFE/RL's Armenian service (Azatutyun.am).
1,400 CEASEFIRE VIOLATIONS IN A WEEK
According to the data of the NKR Defense Army, the 1,400 cases of ceasefire violation by the Azerbaijani side were registered at the line of contact between the armed forces of Nagorno-Karabakh and Azerbaijan from June 3 to 9.
The rival fired thousands of shots from weapons of different caliber in the direction of the Armenian positions.
Besides the breaches of the truce, the rival undertook subversive-intelligence operations this week.
All attempts were prevented thank to the response actions of divisions of the NKR Defense Army.
TURKISH COUP PLOTTERS LINKED
TO CHRISTIAN MURDERS
By Naharnet Newsdesk 09 June 2012 - A Turkish prosecutor has linked a shadowy group the government suspects of being coup plotters to the 2007 murders of three Christian missionaries, media reports said on Saturday.
The three members of a Bible publishing firm, including a German national, were tortured and killed in April 2007 in the eastern town of Malatya. Nine people are already on trial for the murder, of whom six are in jail.
The prosecutor in Malatya has filed a bill of indictment against 19 other people, the Anatolia news agency reported.
Heading the list is former general Hursit Tolon, a key figure in investigations into the so-called Ergenekon network -- a shadowy group the government has blamed for a variety of violent acts.
Turkish authorities accuse the ultra-nationalist network of being behind several plots to overthrow the government of Prime Minister Recep Tayyip Erdogan.
The 761-page indictment accuses Tolon of "heading a terrorist organization" and also names retired Colonel Mehmet Ulger, Anatolia said.
It says other cells linked to the organization were involved in the 2006 murder of Italian Catholic priest Andrea Santoro in the northeastern city of Trabzon and the killing of a journalist of Armenian descent, Hrant Dink, the following year in Istanbul.
In both cases, the killers were given lengthy sentences and judges ruled out organized crime being behind the murders.
TURKISH PROFESSOR HIGHLIGHTS EIGHT DESTRUCTION POLICIES OF THE ARMENIAN GENOCIDE
click here to watch this must-see video
Based on a decade of research on a range of unexamined records, Professor Ugur Ungor argues that the Armenian Genocide was not one process of deportations and massacres, but that it encompassed a range of at least eight destruction policies. He offers insights into the economic ramifications of the Genocide and how the plunder was organized and carried out, through elaborate and labor intensive methods to confiscate Armenian properties and businesses, enriching members of the Turkish government and military elite and financing the government's budgetary needs.
Dr. Ungor is Assistant Professor of History at Utrecht University in the Netherlands and a researcher at the university's Center for Holocaust and Genocide Studies. He is also a regular contributor to the Armenian Weekly newspaper. Ungor received his PhD in Holocaust and Genocide Studies in 2009 from the University of Amsterdam. He is of Turkish descent, born in Turkey and raised in Europe.
The Genocide Education Project is a nonpartisan, nonprofit, tax-exempt 501(c)(3) educational organization that assists educators in teaching about human rights and Genocide, particularly the Armenian Genocide, by developing and distributing instructional materials, providing access to teaching resources and organizing educational workshops. For more information about The Genocide Education Project, go to
www.GenocideEducation.org
The Genocide Education Project (GenEd)
51 Commonwealth Avenue
San Francisco, CA 94118
(415) 264-4203
info@GenocideEducation.org
www.GenocideEducation.org
www.TeachGenocide.com
ISRAEL GOVERNMENT OFFICIALLY CALLS ON KNESSET TO RECOGNIZE THE ARMENIAN GENOCIDE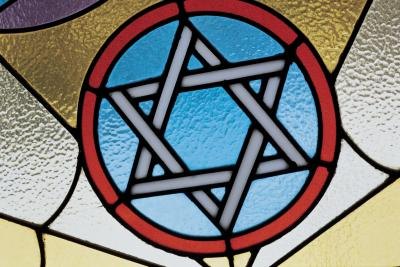 Jerusalem, June 12, 2012 - GPN - In an historic session of the Israeli Knesset, a wide ranging spectrum of members of the Knesset, from 7 different political parties, overwhelmingly endorsed recognition of the Armenian Genocide. The session was led firmly and inspiringly by the Chair of the Knesset, Reuven Rivlin, who himself spoke with profound feeling of both a Jewish and an Israeli imperative to extend a long overdue recognition. The issue is a moral one, he emphasized over and over again.
"We must make our voices heard when other nations are targeted for destruction," Rivlin stated. "Those who drafted the Final Solution for the Jews figured the world would be silent as they were when the Armenians were murdered. The Knesset cannot ignore this episode that is factual. We cannot forgive nations who ignore our disaster and we cannot ignore the disaster of other," the Knesset Speaker added.
Although several speakers also reconstructed briefly familiar parts of the traditional Israeli rhetoric of past years of realpolitik - - e.g., a chorus line that the government of Turkey in our time is not the Ottoman Empire that perpetrated the Genocide -- the old excuses were as if album memories of the language that prevailed in the past to explain and justify Israel's failure, and in all cases but one soon gave way to clear-cut affirmations of the validity of the Armenian Genocide and support for its recognition by the current government of Israel.
This reporter had to hold his breath during the beginning of the remarks by the official spokesman of the government before it became clear how positive the official position had become for Israel to recognize the Armenian Genocide at long last.
Direct to Prague from GAP Vassilopoulos Travel
Click here to receive for more information about Prague
PPI-CY at Nareg School's Fun Day
This past week Fellow Henry Louis and Coordinator Athanasios Souflias volunteered at The Nareg School in Nicosia during the school's annual Fun Day. The Nareg School is an Armenian school that teaches Cypriots of Armenian descent and other Diasporan Armenian children living in Cyprus. The school is located on Armenias Street and has branches in Limassol and Larnaca as well. Situated near the Armenian Prelature of Cyprus and the Saint Asdvadzadzin Church, the school sits in a centralized location for Armenians in Cyprus. Armenia is a small mountainous country located in the Caucus Region with a population of approximately 3 million people. It borders Turkey, Georgia, Iran, and Azerbaijan. Armenians form a very large Diaspora outside of Armenia and are spread out across the world, a sizeable number of whom live in Cyprus.
The day was filled with running practices for the young Armenian children, ages 6 to 12. The kids flowed from Fun Day station to station wearing their color-coded team hats, sometimes too big for their heads and sometimes too small. When told to do certain drills the kids ripped their hats off and dove into the drill without worry. When the work was done, Henry and Athanasios had worked with well over 120 kids, as they all scrambled back and forth from their art classes, their dancing lessons, their cooking sessions, and other fun-filled activities; however, each time a new mass of kids came down to the sun-soaked concrete of the basketball court they were excited and focused, filled with an eagerness to learn the game and were never drained from their other activities. Though many of the children were younger than the typical PPI-CY participants, they were adept at their dribbling and defense stations, where they displayed their trilingual speaking skills, in Armenian, Greek, and English. The Nareg staff assisted throughout the day and was excited to have their students learning fundamental basketball skills. While practicing under the white walls of the school sitting on a hill above the court, a sense of community could be felt, that an Armenian culture was really appreciated in Nicosia.
PeacePlayers Cyprus plans to start a team this upcoming fall at the Nareg School. The team would further expand PeacePlayer's identity as an organization that focuses on multiculturalism, and would be the first Armenian team in PeacePlayers history! This July some of the PeacePlayers Cyprus staff will also make an effort to teach basketball at the Nareg Summer Camp. To engage more of Cyprus' youth in sport with a social conscience and to expand into new cultural territories is an exciting prospect for PeacePlayers Cyprus.
Armenian tractor again "attacks" Azeri army units
June 11, 2012 - PanARMENIAN.Net - Azeri media coverage reminds us all of a bad scenario of a bad film. According to Azerbaijani authorities, Azeri soldiers commit mass suicide, get blown up by mine, and die in an accident. In fact, these are saboteurs, killed during failed subversive acts against Armenia and Artsakh.
Some scenario shading sets of assaults by "sly Armenians" against peaceful Azeri soldiers reoccur every few years. This time Azerbaijani army units were attacked by an "Armenian tractor".
According to Azeri media report, "on the night of June 4, the Armenian side tried to infiltrate Azeri border on a tractor. The tractor was stopped by Azeri fire, halting an Armenian attempt to advance."
Back in March 17, 2010, Azerbaijani soldiers shelled a tractor in the direction of Koti town in Tavush Province. However at that time the tractor made no "infiltration attempt", but was carrying out agricultural work. Fortunately, there were no casualties reported.
DEMONSTRATIONS FOR DIVERSITY ATTACKED
Human Rights House Network - Friday, 08 June 2012, by HRHF Geneva Office, based on various sources and HRHN partners - The peaceful march staged in Yerevan on 21 May, organised by Human Rights House Network partners PINK and Womens Ressource Centre, to promote and celebrate Armenia's cultural, ethnic, human and fauna diversity, was met with violence from civilian protestors. The march - which included participants from various social backgrounds; civic activists, refugees living in Armenia, and representatives of NGOs and international organisations - was surrounded by a human chain formed by the civilian protestors, who directed homophobic insults and fascist slogans at the procession.
Prior to the march, misleading information had been spread via social media, claiming that it was in fact a gay parade, provoking the discriminatory actions of the civilian protestors. The extremist protestors attempted to stop the march, threatening violence and intimidating the participants, the homophobic hate speech directed towards the marchers was framed as "patriotic." Police clashed with the protestors, and managed to stop them from gaining entry to the art exhibition that had been organised for the occasion, however, PINK reports that the situation was not handled well by police, as their presence failed to ensure the safety of the activists.
The actions of the extremist protestors in Yerevan constitute criminal behaviour, which is based on discrimination against sexual minorities. This kind of hate speech, which amounted to threats of violence, is illegal under the Armenian Constitution.
FORMER ARMENIAN FM INTERROGATED
BY THE ARMENIAN SECRET SERVICE
June 11, 2012 - YEREVAN - Prosperous Armenia Party (PAP) MP, former FM Vartan Oskanian was invited by the Armenian National Security Service for interrogation as a witness. He released a statement on this connection.
"I was invited as a witness to give testimonies within the criminal case instigated on legalizing financial means, which were received illegally. It referred to me and the Civilitas foundation set up by me. The foundation was financed by number of international organizations, corporations and individuals, and it functioned legally. It is just impossible that law enforcing agencies knew nothing about it. It is surprising that the foundation can be linked to criminal operations and, even more surprising, that it is touched upon just when I am engaged in politics. It is obvious that the criminal case instigation is a political order," his statement reads.
To note, Oskanian ceased leading Civilitas to join the PAP.
"PAREV" ON CYBC2 TV CHANNEL SUNDAY FEATURES AYMA AND
MUSIC MASTER VAHAN BEDELIAN
Watch the video links of the fifth programme of "PAREV" featuring the historical athletic club AYMA and music master and violinist Vahan Bedelian
The whole documentary can be found on: http://vimeo.com/43977833
The part on AYMA can be found on https://vimeo.com/43988917
The part on Vahan Bedelian can be found on https://vimeo.com/43987094
NEAR EAST UNIVERSITY IN TURKISH OCCUPIED NORTHERN CYPRUS HOSTS PRESENTATION
OF A FILM ABOUT KARABAKH
News.Az - Saturday 09 June - The Near East University in "Northern Cyprus" has hosted a presentation of a film about Karabakh. The film was produced with the joint efforts of Azerbaijani and Turkish students studying in this university, Gun.Az reported.
Student of the university, logistic supporter of the film Maral Huseynli said that director of the film was Turkish student Gokalp Yamen.
According to Huseynli, the script was written by Yamen, Azerbaijani students Gunel Babayeva, Niyazi Salimbayli and herself.
"The aim of the 18-minute film is to convey the Karabakh realities through the eyes of youths."
Leading roles of the film are played by Siktiye Devgum, Shems Chetin, Nigar Umudlu and Egemen Turk.
The screenplay has involved actors from Ukraine (Crimea), Iraq (Kirkuk), Cyprus (Nicosia), Turkmenistan, Azerbaijan and Turkey.
The continuity of one of the most widely distributed
e-magazine of the Armenian Diaspora ... is in your hands.
onations to Gibrahayer e-magazine can be made online by visiting
our website on www.gibrahayer.com and clicking on donate now.
Book launch by Baret Yacoubian
News in Brief by Sevag Devletian
► The Turkish General Police Directorate has handed over more than 500,000 files consisting of 250 million documents, including their digital copies, to the State Archives General Directorate. According to the documents about the massacre in Dersim (Tunceli), the police reported that "a group in Dersim has held a religious ceremony in the Armenian language."
► Danny Tarkanian topped eight others Tuesday night to win Nevada's 4th district Republican primary, setting up a general election race with Democratic state Senate Majority Leader Steven Horsford. Tarkanian, an attorney and son of legendary basketball coach Jerry Tarkanian, won with 32 percent of the vote.
► The AGBU Alex and Marie Manoogian School in Southfield, Michigan is now in the national spotlight for its extraordinary academic achievements, having just been named one of the country's best high schools by the U.S. News & World Report's annual rankings.
► Miss Armenia Anna Arakelyan, 20, will participate in Miss World 2012 beauty contest which will take place on August 18 in Ordos, Mongolia.
MADONNA'S STRIP SHOW IN BOLIS
The 53-year-old singer gave fans in Bolis an eyeful during a performance of "Human Nature."
At a concert in Bolis, Madonna removed her white dress shirt, then a lacy piece of lingerie before first pulling down the strap of her bra, then thinking better of it and just doing the full monty and pulling her right breast out to the cheers of the audience. She shot her fans a naughty girl "oops" look before threatening to drop trou as well and then turning around to show a huge temporary tattoo on her back reading "No Fear."
http://www.youtube.com/watch?v=1szMiLNDcX4
Gibrahayer calendar:
► Saturday 16 June at 5:00 pm-Armenian Evangelical Church service at the Greek Evangelical Church, Larnaca (facing the American Academy). Speaker: Hrayr Jebejian.
► Wednesday 20 June at 6:30 pm - Graduation ceremony for Primary and Gymasium at Nareg Nicosia Amphitheatre.
► Thursday 21 June from 5.30pm - 7.30pm - Traditional reception to all Armenian graduates on the island at the residence of the Armenian MP Vartkes Mahdessian.
► Thursday 21 June at 7.00pm - Annual General meeting of Armenian Relief Society's (HOM) "Sosse" Chapter at Homenetmen - AYMA.
► Friday 22 June at 8:00 pm - Sourp Asdvadzadzin Junior Church Choir performance under Director Nara Sardarian at Utidjian Hall.
► 12th to 29th July - Khalkidiki Camp of the Armenian Relief Society (HOM) of Greek Macedonia and Thrace Greece: Arrival in Thessaloniki 12/7: Departure from Thessaloniki 29/07. Age of participants: 10-14. Last date of participation 22nd June. For more information and reservations you can contact the Cyprus Chapter of the Armenian Relief Society (HOM) by calling Louise Aynedjian on 99533684.
► Monday 2 July - First day of Nicosia Nareg Summer School - Registration continues. Contact 22 422218. email: nareg@cytanet.com.cy
► Monday 16 July 2012 at 7.30 pm at Casteliotissa Hall – Art Exhibition of Cypriot Armenian painters and photographers to mark the Cyprus EU Presidency. Opening Ceremony by H.E. Demetris Christofias. Opening hours weekdays 10.00 – 13.00 & 17.00 – 20.00, weekends 18.00 – 21.00 until 31st July 2012.
► 13-19 August in Troodos - AYF Panagoum. For details and registration email: ayfcyprus@gmail.com or call Sevag Gurunlian 99 202923.
► Saturday 6 October - 40th anniversary celebrations of NAREG Armenian Schools. Details to follow.
ARMENIA'S FIRST LADY "OFFICIALLY"
RICHER THAN HUBBY PRESIDENT
Grisha Balasanyan - June 13, 2012 - Based on financial disclosures, it appears that Armenia's First Lady Rita Sargsyan has more personal wealth than her husband President Serzh Sargsyan.
According to Serzh Sargsyan's 2011 disclosure to the Ethics Committee, the President purchased no fixed or mobile assets last year. He claims to hold no company shares as well or other investments.
He also claimed to possess no personal belongings in excess of 8 million AMD. However, in a financial disclosure to the Central Electoral Commission covering March 1, 2011 to March 1, 2012, Serzh Sargsyan reported owning numerous 18-20th century antiques, sculpture, etc., including 32 20th century paintings.
In 2011, Serzh Sargsyan received a 3.898,880 AMD salary and 8.6 million AMD in interest on loans.
His total revenues for 2011 amounted to 14,563,889 AMD. Cash holdings at the end of 2011 amounted to 104 million AMD.
Rita Sargsyan reported revenues of 17 million AMD for 2011. Her end of year cash amounted to 112 million AMD.
DESCENDANTS OF THE ARMENIAN GENOCIDE VICTIMS TO RECEIVE $2.1 MILLION
Descendants of Armenian Genocide victims to receive $2.1M
Around $700,000 will remain in the compensation fund after the payout.
By Mark Kellam, mark.kellam@latimes.com
June 12, 2012
About $2.1 million finally will be paid out from a compensation fund for descendants of Armenian Genocide victims that had been ensnared in litigation for more than a year.
During a hearing Monday, U.S. District Judge Christina Snyder said if attorneys agree on the plan, checks to about 100 claimants should be cut.
"Let's get that done sooner, rather than later," she said.
The deal on the payout, reached between a group of attorneys who have sparred over control and accounting of the fund, comes after the firm Holthouse, Carlin and Van Tright verified the claims.
There should be about $700,000 remaining in the fund after the payout, with some claims still pending.
During the review by Holthouse, Carlin and Van Tright, however, accountants found 17 checks that were endorsed by "Boyajian and Associates," headed by attorney Berj Boyajian, even though they were made out to other individuals, according to a motion filed in court.
Glendale-based attorney Vartkes Yeghiayan had originally requested a review of all 13,000 claims made to a compensation fund set up by France-based insurer AXA S.A. to look for possible discrepancies, but his attorney, Roman Silberfeld — along with attorneys Mark Geragos and Brian Kabateck — reached an agreement earlier this year requiring only that claims for $15,000 or more be reviewed.
The checks signed by Boyajian and Associates totaled about $312,000, according to the motion filed by Silberfeld.
Silberfeld cites two claimants who had checks made out to them but that were cashed by Boyajian. When contacted, they said they did not authorize anyone to deposit the checks on their behalf.
In an interview after the court hearing, Boyajian said he deposited six checks into a trust fund — a move that was authorized by his clients.
The money in the trust fund will eventually go back to his clients or their beneficiaries, Boyajian added.
Video link of the week - click here
Armenian Sports by Sevag Devletian
►

OLYMPICS:

25 Armenian athletes have already officially qualified for 2012 London Olympics. According to the information of the National Olympic Committee of Armenia, swimmers Mikayel Koloyan and Anahit Barseghyan joined the list of 23 athletes who had qualified for the Olympics. Earlier, jumpers Arsen Sargsyan and Vardan Pahlevanyan, Greco-Roman wrestler Hovhannes Varderesyan (66kg), judoists Hovhannes Davtyan (60kg) and Armen Nazaryan (66kg) had qualified for the Olympics. Norayr Bakhtamyan (shooting), Andranik Hakobyan (boxing), Arsen Julfalakyan, Yuri Patrikev, Artur Alexanyan (Greco-Roman wrestling), Mihran Jamburyan, Davit Safaryan, Hajimurad Nurmuhamedov (freestyle wrestling), Arthur Davtyan (gymnastics), Arman Yeremyan (taekwondo), Melik Janoyan, Christine Harutyunyan (javelin) had also qualified for the Olympics. Furthermore, 6 weightlifters-four men and two women- will represent Armenia in the Olympics. The final composition of the Armenian team will be decided in July.


► CHESS:

The European Chess Union decided to hold the 2014 European Individual Championship in Yerevan, Armenia.


► ARMFIGHTING:

In August, Armenia's first-ever fighter will get in the ring for the world championship Armfighting belt. This bout will be held in Rostov, Russia, and Armenia's Davit Khachatryan will face his French opponent in the 70-kg title match.


► FENCING:

Armenia's representative Emma Poghosova came in first place while Artur Kocharyan became third at the International Youth Fencing Tournament held in Kutaisi, Georgia.


► CHESS:

The fourth round of the eighth World Chess Champion Mikhail Tal Memorial is over in Moscow. Aronian and Caruana share the 4-6 places with 2 points each.


► BOXING:

Undefeated Orlando Del Valle (16-0, 11 KO's), in all likelihood, will reappear in the ring in month of September in a fight that could be televised on HBO. The opponent being mentioned, according to sources, is dangerous veteran and former four-time world champion Vic Darchinyan (37-5-1, 27 KO's).


► WRESTLING:

Armenian Greco-Roman wrestlers Hovhannes Varderesyan (66 kg) and Arsen Julfalakyan (74 kg) grabbed bronze medals at Milone Trophy international tournament in Italy.
To go to Crete this summer, click here