COMING INTO POWER WITH A SLOGAN IS ONE THING AND POSITIVELY AFFECTING THE QUALITY OF LIFE OF THE PEOPLE, IS ANOTHER.
February 2019 Editorial by Simon Aynedjian - The newly-elected government of Armenia has received a mandate based on the anti-corruption rhetoric and the immoral wrongdoings of not only the previous administration but on every elected government, since 1991, that won consecutive landslide victories to rise to power and governance.
Through the same anti-corruption rhetoric, the new administration has - at the same time - won a vote of confidence to administer foreign policy, Diaspora relations, politics with its neighbours, management of the public sector, health, culture and education … and the economic well-being of the citizens of Armenia, the voters of which, are, in their minds, drawing a timeline of events between the velvet revolution and the improvement of the quality of their life.
While no one can dispute the necessity of change from moving away from our post-Soviet corrupt state of affairs, the reason of the velvet revolution and the desired effect may not run in sequence.
It may not follow that, because of the velvet revolution, things will be better. Unfortunately, the majority of the people living in Armenia are only starting to understand that things may not be drastically different than before.
The people promoting this dream or giving promises of a much better future should warn everyone that, although the mandate received by the velvet revolution and the fair elections that followed was, and is, a cherished victory and a move in the right direction, the realities on the ground will probably not be what the people of Armenia have been waiting and struggling for.
With its landlocked geographical co-ordinates and limited capabilities for swift change, neither the Armenian economy nor its foreign policy should be expected to undergo significant change.
It is not early to start thinking about managing the disappointment fallout when it hits the ground and starts sinking in, to the average person.
Coming into power with a slogan – especially a moral one – is one thing, and positively affecting the quality of life of the people who have trusted you with their vote is another.
Click here to view the video clip that has received more than 200,000 views in a week
Gibrahayer Calendar
• Monday, 11 March - Green Monday.
• Thursday 14 March at 6:30 pm - Hokevor Lsaran - Sourp Asdvadzadzin Cathedral Nicosia.
• Friday 15 March at 7:30 pm - Hokevor Lsaran - Sourp Stepanos Church Larnaca.
• Sunday, 17 March - 77th HMEM – AYMA Scouts Fun Day Festival.
• Wednesday, 20 March - Hamazkayin Cultural Evening dedicated to Hovhannes Toumanian.
• Sunday, 31 March - Michink lunch at Homenetmen - AYMA organized by ARS Cyprus HOM Sossee Chapter.
• Sunday, 31 March - Hamazkayin Ani Group Paphos Event.
• Sunday, 14 April - Dzaghgazart.
• 18-19 April - Avak Hinkshapti – Avak Ourpat.
• Sunday 21 April - Armenian Easter.
• Tuesday, 23 April - Details to follow.
• Wednesday, 24 April - Details to follow.
• Sunday, 28 April - Greek Easter.
• Sunday, 5 May - Armenian Dance Annual Performance - Sipan, Ani, Nanor Dance Groups at Strovolos Municipal Theatre Nicosia, at 7:00 pm.
• Wednesday, 8 May - Kravadz or, Armenian Representative Office. Details to follow.
• Friday, 17 May - Nareg Schools Sports Event - Marzahantes.
IT IS A GIBRAHAY WORLD RECORD
Alex Dzaghigian from Nicosia is in the Guinness Book of World Records for "The Largest Drawing by an Individual" at 289 metres squared.
Here is the news link as reported by his school, The English School of Nicosia.

Nagorno Karabakh or Artsakh? Confused? Let's clarify!
The Russian word "Nagorno" means mountainous. Turkish word "Karabakh" is a joint word that means black garden. Artsakh is what Armenians call it, a name that derives from the Artaxiad dynasty (189 BC - 12 AD).
FOREIGN MINISTERS OF CYPRUS AND ARMENIA MEET
On February 17, Minister of Foreign Affairs of Armenia Zohrab Mnatsakanyan, who is participating in the Munich Security Conference, had a meeting with the Minister of Foreign Affairs of Cyprus Nikos Christodoulides.

The interlocutors discussed a wide array of issues related to the multifaceted Armenia-Cyprus cooperation, noting that the two states are connected with ties built on traditional friendship and common values. Commending the active dynamics in the interstate relations and high-level interactions, Foreign Minister Mnatsakanyan underlined Armenia's commitment towards the further deepening cooperation with brotherly Cyprus in the fields of common interests and raising it to a new qualitatively new level.

The Foreign Minister of Armenia presented to Nikos Christodoulides the priorities of Armenia's foreign policy and the development agenda of the government that is directed towards promoting an economy based on the development of innovation, high technologies, and creative education.

Referring to Armenia-EU relations, Zohrab Mnatsakanyan noted that the Comprehensive and Enhanced Partnership Agreement serves as a firm legal base with regards to the development of mutually beneficial relations with the European Union and the EU member states.

During the meeting, the Ministers attached importance to the productive cooperation between the two states within the frameworks of a number of international and regional platforms and initiatives.
News in Brief
► The Armenian Orthodox Patriarch in Turkey Mesrob Mutafian has passed away this morning at the Holy Saviour Armenian Hospital in Bolis at the age of 62 after a long illness. Mutafian, officially known as Mesrob II, was the 84th Patriarch of Turkey's Armenian Orthodox community.
► Armenian Prime Minister Nikol Pashinyan met the High Representative of the Union for Foreign Affairs and Security Policy and vice president of European Comission Federica Mogherini.
► Milan Traikovic won the first ever medal for Cyprus the 60 meters hurdles, in the European Indoor Championships in Glascow.
► Tamta to represent Cyprus at Eurovision 2019 - click here for the video clip
► Armenian Genocide 1915 Sand Art - click here
► The U.S., Russian and French diplomats co-heading the OSCE Minsk Group made the announcement in a joint statement issued more than a week after they held talks with Pashinyan and Aliyev in Yerevan and Baku."The leaders accepted the Minsk Group Co-Chairs' proposal to meet soon under their auspices," added the statement. It gave no dates.
► Homemade Lent Koefde (Yavan) to be prepared on the 28th and 29th of March. Give your orders to Alice Terzian tel 99495101 by the 22nd of March. 12 pieces for €15.
► A groundbreaking forensic report tracks Azerbaijan's destruction of 89 medieval churches, 5,480 intricate cross-stones, and 22,700 tombstones.
► On Sunday 3 February 2019, Arthur Torossian got elected as the President of the Cyprus Children's Parliament.

Armenia featured in the carnival in Brasil
Click here to see the parade
NAMAG AREVELYAN MICHERGRAGANEN
click here for the video link
Images of the Liturgy in Turkish-occupied Nicosia
click here for more images
Written in 1944 in response to an essay by Soviet Armenian writer Gevorg Abov, and published the following year, "Tought ar Yerevan" (Letter to Yerevan), a rebuttal written in exquisite prose, made writer and journalist Andranik Tzarukian a prominent voice in the Armenian Diaspora almost overnight—from the Middle East to Europe and the Americas. Nearly a century later, the first-ever English translation, is available on Amazon www.amazon.com/dp/1727508459
After qualifying to the Finals of the Men's Slalom at the FIS World Ski Championships
in Sweden, Armenian Cypriot skier Yanos Kouyoumdjian finished 47th.
From the 100 athletes who had qualified in the finals for run 1, only 60 qualified to
run 2.
Our young athlete's ranking is one of the greatest all-time achievements for Cyprus
in ski.
Bravo! Bravo! Bravo!
In January 2019, a slip issue about the Armenian places of worship in Cyprus appeared with the "Politis" newspaper. It was in Greek, 7.500-words long, illustrated with photos, paintings, maps, documents and newspaper clippings, with selected bibliography and it covered the following topics in a comprehensive manner:

1. The Armenian Apostolic Orthodox Church
2. The Armenian Prelature of Cyprus
3. The old Virgin Mary church
4. The new Holy Mother of God (Theotokos) church
5. The Monastery of Saint Makarios (Magaravank)
6. The Virgin Mary of Ganchvor church
7. Saint Stephen's church
8. Saint George's church
9. Saint Paul's chapel
10. The Holy Resurrection chapel
11. The Holy Saviour of All chapel
12. The Armenian Evangelical Church

It was the product of two months' work over research that started a decade ago and it was prepared by researcher Alexander-Michael Hadjilyra.
In memory for all departed ungerouhiner, ARS Cyprus members attended a Memorial Service at Sourp Asdvadzadzin Church and offered lunch to the elderly at Kalaydjian Rest Home.
LET JUSTICE PREVAIL FOR ALL
by Simon Aynedjian

Since a "wave of reforms" is sweeping Armenia and suspects for criminal and economic wrongdoings are being brought in for questioning, the "founding father" of post-communist Armenia, Levon Ter-Petrosyan and his then government should also be brought in for questioning.

During their time the entire wealth and assets of Armenia were privatized through so-called tenders from which the oligarchs of today emerged paving a political culture of what we inherited today.

We would like to see today's government stretch their paws of justice all the way back to the beginning of the 1990s where the majority of scandals and injustices began

Simon Aynedjian - Nicosia
Call us on 99437073 for
35 different accommodation options across Cyprus.
Constanza House is a recently renovated stone-built traditional house that can be rented either as a whole or room by room. It is located in the old city of Nicosia and is ideal for couples, solo travelers, families, business travelers and groups. The house is situated within walking distance to the central bus station, shops, restaurants, museums, banks and generally to all the attractions/ amenities of central Nicosia.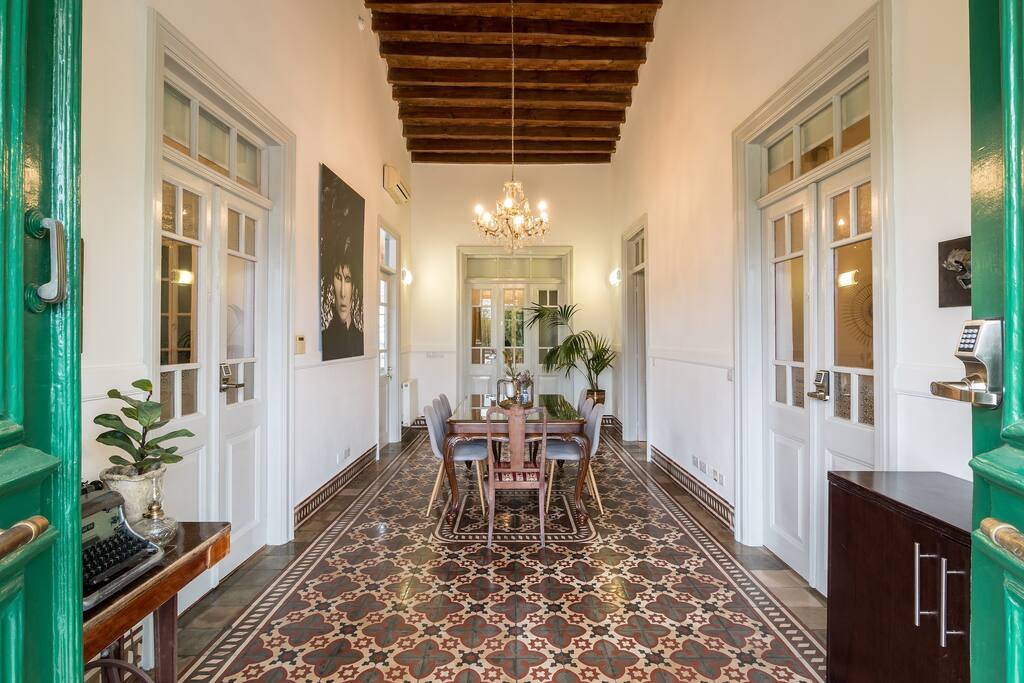 Call us on 99437073 for 35 different accommodation options across Cyprus.
Contact us for more info to become our
neighbour in Armenia :)
Cyprus +357 99437073
Yerevan: +374 44 366 001
Lebanon: +961 76 366 001
USA: +1 (818) 268 7442
A collection of unique and exquisite handmade fashion and home accessories inspired by the Armenian culture. All items are sold and displayed online through: Facebook page: Yeraz Instagram page: yeraz.lb Orders can also be placed by contacting through: WhatsApp: 00961 3 393805 E-mail: shovart@hotmail.com Delivery & Shipping options available with extra fees.